3 things you will need a criminal record check for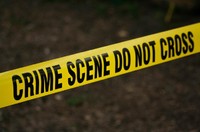 A criminal record is a document issued by the police that details the offences you've been convicted of or charged with. You may be asked to get a record check when applying for certain opportunities and based on the record's contents, agencies can determine whether they think a person is suitable for that opportunity.
While a criminal lawyer can help remove some charges on your record, other charges may be permanent and could impact your ability to do certain things or have specific opportunities.
It is important to note that a criminal record is not automatically removed, meaning it is the responsibility of the individual to seek action to remove charges from their record. If you are considering any of the following opportunities and have something on your record, you should try to get it cleared beforehand to make the process smoother and the outcome more favourable.
1. Employment
Before being hired, a lot of employers will request a criminal record check. The employer can either ask you to get the check, or do it themselves if they receive your written consent. Additionally, the police are obligated to let you see the results of your check before they give them to your employer.
Any employer has the right to ask you for a criminal record check and they don't need to be in a specific industry to do so. They also have the right to not hire you due to charges on your record.
If you are applying for a position that deals with vulnerable populations or individuals under the age of 18, you will also be required to complete a vulnerable sector check.
2. Immigration
If you are trying to immigrate, the country you are entering will likely require you to provide a police certificate. The certificate states that you don't have a criminal record from your current country of residence.
If you do have something on your record, you will be required to provide your criminal record. Having a record will not automatically bar you from immigrating; however, depending on the nature of the crime and how long it has been since the crime was committed, you may be denied entry.
3. Fostering or Adopting
When it comes to fostering and adopting, the safety and needs of the child are the most important. Due to this, anyone looking to adopt or foster must go through an extensive background check, including a criminal record check.
Like with immigration, having something on your record does not mean that you have no chance of fostering or adopting. You will, however, have to apply for a pardon to remove the charges from your record. It will also depend on how many charges you have, what the charges are for, how long ago the crimes were committed, and other factors surrounding the incidents.
If any of your charges have to do with misdemeanours involving children, it is more likely that you will not be able to foster or adopt.
Foster parents will be required to provide updated criminal record checks every 3-5 years, depending on their province of residence.