4 advantages of having an economics degree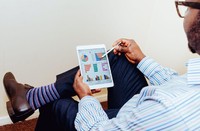 Choosing a major is one of the most important and challenging decisions a college student has to make. This is because making the right choice will open many doors into the workforce and help pave the way to a high-paying job and a successful career. Therefore, choosing what to study in college should be well thought out ahead of time and never taken lightly.
For example, a college major that is very popular among students is economics. This is a field which studies how individuals, groups and governments interact with value and learn about the production, distribution and consumption of goods and services.
Although many students often seek extra economics homework help from highly qualified instructors to gain a better understanding of the course, that still doesn't mean they aren't qualified to major in economics.
In fact, a degree in this field offers a number of professional and personal benefits, which are briefly described below in this post.
Offers job opportunities in various sectors
Having an economics degree is primarily helpful in the finance sectors in which you will work as a financial planner, an accountant or a data analyst. However, due to the vast content studied in this major, economics can also come in handy in other sectors as well such as management, public administration, non-profit organizations and community service.
For example, as an economist, you can get a job in the human resource sector of a company. In addition to hiring and retaining the best talent, you will also have to take care of the finances of the company, allocate the resources and process payroll, all of which require having great knowledge of economics.
Comes with high salaries
Another great advantage of having an economics degree is the high salaries that come along. Although this can depend on multiple factors, such as education, experience level, employer type and geographical location, economics majors work in the highest-paid industries, after engineers, computer scientists and medical personnel. In most cases, people who work in financial services, banking and consulting earn the highest salaries.
According to the Bureau of Labor Statistics, it is estimated that the job outlook for economists will increase by almost 8% by 2028. This will mainly attract high-level candidates with a master's degree or Ph.D. in economics who also possess strong analytical skills and relevant experience.
Can be combined with other subjects
Due to the versatility of economics, you can easily combine it with other subjects as well. Some common pairings include computer science, engineering, history, law, sociology, management, mathematics, modern languages and politics. All of these study human behavior and actively complete one another.
For example, law and economic principles are very closely related because they are certain economic concepts and tools that are used by legal scholars to analyze problems that focus on contracts, property and other legal processes. Besides that, majoring in economics will provide you with intellectual discipline and analytical abilities which will certainly get you in some of the top law schools in the country.
Promotes learning other transferable skills
In addition to the basic subject-specific skills you will learn from majoring in economics, you will also gain other skills which can be transferred to various subjects and professions:
- Problem-solving skills which will help you gather information, make recommendations, draw conclusions and find solutions to potential problems
- Communication skills which will help you better explain complex information and present ideas in a well-defined framework with supported evidence
- Analytical skills which will help you find new research methods and observe data
- Numeracy for applying statistical analysis and mathematical methods
- Computing for using various forms of IT software
- Time managements for prioritizing and completing tasks within tight deadlines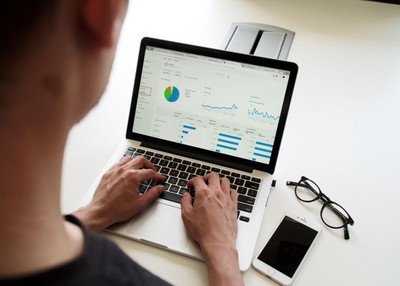 Final thoughts
There is no doubt that economics is one of the most popular major choices for college students. Besides providing great insight about how individuals, groups and nations manage and use their resources, studying economics also comes with other benefits that contribute to the professional and personal growth of people. Not only will the knowledge you gain help you acquire subject-specific skills, but also other transferable skills that will make you more appealing to future employers.
For more information on this matter, refer back to our guide and learn about the greatest advantages of getting a degree in economics.