The diverse world of online slots and the top themes to experience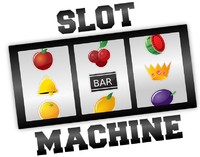 Many forms of gaming are proving popular at the moment, but one area that always seems to do well is the world of online casinos.
The sites that provide them tend to offer a wide range of gaming experiences under one roof these days, from classic table games to modern game show-style experiences. However, one type of gaming that remains crucial in the space is the online slot – a classic form of entertainment that continues to find an audience.
Influences and inspirations
Online slots are a key part of the casino gaming mix and they can come in many forms. The number of slots online is larger than ever, with developers keen to make slot games to appeal to different tastes. As a result, there is now a wide range of themes, from magic and leprechauns to the Wild West and even fishing.
But, with the games featuring so many influences and inspirations, which should you ultimately play? It is hard to pinpoint specific games, but there are a few genres worth looking out for. Here, we detail a trio to try.
1. Ancient Egypt
Many online slots feature themes based on specific historical periods or famous names from years gone by. Vikings and pirates make an appearance, while one era that always seems to have a presence is Ancient Egypt.
There are a host of games out there that reference this period, including the likes of Egyptian Wilds and Wild Egypt.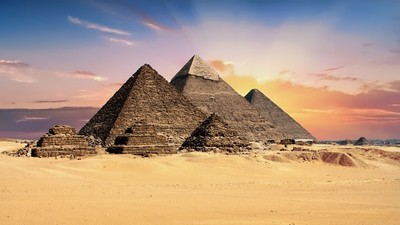 2. Films and TV
The world of online slots has turned to the big and small screen for inspiration on many occasions and there are plenty of games based on notable titles. Major TV shows given the slot treatment include Who Wants To Be A Millionaire? and The Walking Dead.
In terms of big-screen hits, you might see titles based on the likes of Top Gun and Terminator Genisys. In addition, fans of the latest movie in The Matrix series may want to try the slot based on the franchise.
3. Myths and Legends
Famous stories from the past have influenced many forms of entertainment through the years, including different types of gaming. For instance, as Supergiant Games explains, a title like Hades has a focus on Greek mythology.
Online slots have also touched upon this area, with notable examples including the Age of the Gods series and Odin: Protector of Realms. King Arthur has also been an inspiration on slots like Arthur and The Round Table.
Plenty to enjoy
Online casinos simply would not be the same without slot games. While the titles are based on old-school slot machines, they have taken the concept in a new direction with strong graphics and gameplay.
We have touched upon a few popular themes above, but there are many more out there for players to explore. So, take the time to check out the selection and find the theme that might suit you.
The online slots world has become a fascinating area and it will be interesting to see how it continues to evolve across the coming years.