Technology and iGaming in 2023: A look ahead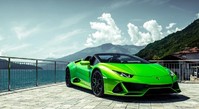 The iGaming industry has experienced tremendous growth over the last few years, thanks in large part to advances in technology. As technology continues to evolve, it is pushing the boundaries of what is possible for iGaming. In 2023, we can expect to see even more exciting developments as blockchain, and cryptocurrency become more prevalent within the industry. Let's take a look at how technology will continue to shape the future of the iGaming industry.
Cryptocurrency Will Become More Commonly Used
Cryptocurrency is quickly becoming a popular way for players to transact money within the iGaming industry. As of this year, there are already several casinos that accept Bitcoin as a form of payment, including Cloudbet.com where it is possible to enjoy the top sports betting and iGaming experiences already. This trend is expected to continue into 2023 as cryptocurrency becomes even more widely adopted by casinos and players alike. Not only does cryptocurrency provide an added layer of security for transactions, but it also allows players to play anonymously – something that traditional currencies cannot offer.
Furthermore, it is possible to see operators look to utilize digital currency further by providing punters with benefits that can be enjoyed when they are used. For instance, the aforementioned Cloudbet has already implemented a new loyalty program named the Marketplace. This is a reward scheme in which players are able to earn Lightning Points the more they play the games available, and with the points obtained, they can look to convert them for some rather high-end prizes. Examples to have been made available include top-of-the-range watches, luxury holidays, as well as the ability to win yourself a supercar including a Lamborghini. While the operator may be ahead of the game in this regard, it is perhaps only pioneering a new way of playing!
Blockchain Technology Will Be Utilized More Frequently
The use of blockchain technology within the gaming industry is expected to increase significantly over the next few years. Blockchain technology offers several advantages over traditional gaming platforms including improved transparency and increased security for both operators and players. As this technology continues to develop, more online casinos will begin leveraging its power in order to offer their customers a better gaming experience.
The emergence of Augmented Reality (AR) Games
The emergence of augmented reality (AR) games is another development that we can expect to see in 2023. AR games allow players to interact with virtual elements in their physical environment using their real-world surroundings as a backdrop or platform for gameplay. This type of game can be highly immersive and engaging for players, which could lead to increased player retention rates for casinos offering these types of games in 2023 and beyond.
Conclusion
As technology continues to evolve, so too will the iGaming industry's ability to deliver ever-more exciting experiences for its customers. The use of cryptocurrency and blockchain technology will become more common within the industry while augmented reality games offer new opportunities for engagement between customers and operators alike. We are sure that 2023 will bring even more exciting advancements that will further push the boundaries of what is possible with iGaming technologies!