Dnata boosts support for new daily Air Astana Kazakhstan service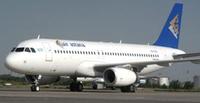 Air Astana, the rapidly-expanding flag carrier of Kazakhstan, has increased its Dubai flights to daily frequency to meet rising demand for travel to the central Asian republic, in partnership with its U.A.E General Sales Agency (GSA) Dnata Agencies.
Dnata has also boosted its services to keep pace with demand for the new daily Air Astana Almaty flights, with more staff and facilities at the airline's dedicated reservation counter in the Dnata Travel Centre on Dubai's Sheikh Zayed Road.
Iain Andrew, Senior Vice President Dnata Agencies, said: "As the sole representative of Air Astana in the region we're delighted to be involved in the growing popularity of Kazakhstan by providing our proven travel expertise to Air Astana, our colleagues in the travel industry, and individual travellers."
Air Astana began operations in 2002 and recently increased its fleet to 15 aircraft, including Boeing and Airbus twinjets, to serve an expanded route network of 25 domestic and 17 international destinations.
A full IATA member, Air Astana is the only Kazakhstan airline certified by the European Aviation Safety Agency for aircraft maintenance, and in 2005 was rated by Airline Business magazine as fourth out of 200 leading airlines in terms of growth in passenger volume and total passenger kilometres travelled.
Peter Foster, President Air Astana, said: "Demand for travel to Kazakhstan from Dubai has increased sharply and we are fortunate in having a GSA of Dnata's stature to help us satisfy that demand. Air Astana has ambitious plans for expansion and continual improvement of services, and our new daily flight frequencies to Dubai are part of an overall strategy to promote Kazakhstan as both a business and leisure destination."
He said Air Astana would soon be introducing new aircraft, more flight frequencies on domestic and international routes, new menus, enhanced in-flight entertainment systems and a frequent flyer programme.
Air Astana operates an Airbus A320 aircraft on the Dubai-Almaty-Dubai sector, offering 16 Business and 136 Economy seats. Details:
Dubai-Almaty
Mo We Thu Sat Su KC896 11.20 17.40
Tue Fr KC898 23.00 05.20
Almaty-Dubai
Mo We Thu Sat Su KC895 07.05 10.00
Tue Fr KC897 19.00 21.55
Dnata is GSA to more than 30 airlines in Dubai and the northern emirates, acting as the essential link between its airline partners and local travel agents and providing more than 40 years of experience to promote and sell their services in a highly competitive and dynamic market.
Dnata is an established travel industry innovator and market leader in the Middle East, with an extensive network of partnerships providing tailor-made solutions to meet the travel demands of its customers. Dnata has expanded operations to Kuwait and Saudi Arabia, and plans to establish more regional outlets.