Cultural Copenhagen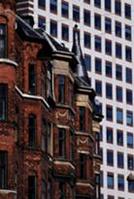 Copenhagen has recently become a cultural hotspot in Northern Europe, thanks to a brand new Opera House and many top quality cultural events throughout the year. Find details here of just a few of them . . .
Architecture and Design Festival, 18-20 May
The best of Copenhagen's architecture and design will soon be in the spotlight for a whole weekend, when the city celebrates its visual and creative heritage.
Almost one hundred institutions and organisations have been invited to take part to make up a superb programme which this year will include city walking tours, design ideas and of course this year's main focus; the developments in Orestad, Copenhagen's brand new business district.
The contemporary business environment of Orestad was born out of the new infrastructure of the region, which started in 2000 with the new Oresund Bridge connecting the Danish capital with south Sweden. The Orestad development emphasises the important role of Copenhagen as a major hub in the Baltic region.
Visitors can find out about Danish architecture at the National Museum or take a look at the National Bank, designed by world renowned Danish architect Arne Jacobsen. The festival days also offers access to places normally not open to the public.
A full programme will soon be available on Cphadd.com.
The Bombardment of Copenhagen, 1-2 September
The weekend 1-2 September 2007, sees the bicentenary of the British Bombardment of Copenhagen
Golden Days, the organisation behind many annual cultural festivals in the capital, is in cooperation with local partners, arranging a series of events in commemoration of this historical occasion. These will include city walks, talks and other educational and cultural events, all linked together in an evening around the Frue Plads square, the historical centre of the bombardment.
The weekend will also include events reflecting on the importance of the Fleet, with the opportunity to get onboard modern high-tech day vessels.
One of the highlights will be on 1 September when a British frigate will arrive and return a ship's bell from a Danish vessel, acquired during the battle in 1807. A full programme will soon be available on Goldendays.co.uk.
Get A Culture Kick!
Copenhagen's new Opera House which opened in 2005, is Denmark's world class venue for both opera and ballet.
The stunning modern building was created by Danish architect Henning Larsen and with its superb facilities offers performances of high international standards. Current performances include Die Fledermas and La Sacre du Printemps.
The best way of booking an opera or ballet weekend in Copenhagen is to contact the locally based company Culture Kick, who offers:
- One ticket to an opera or ballet either at the new Opera House or the traditional Royal Theatre
- A weekend stay at a central Copenhagen hotel, two nights in a superior double room
- Breakfast buffet at hotel
- A welcome drink at hotel
- Programme to the performance
Prices start at 2570 DKK (around £240)
For Opera/Ballet weekend including hotel: Culturekick.dk.
For the best selection of good value flights from Dublin, Aberdeen, Manchester, Birmingham and London City and Heathrow Airports contact: Flysas.co.uk or Flysas.ie.
All information on Denmark and latest offers: Visitdenmark.com
If you are looking for hotel booking only: Visitdenmark.com/booking
More information on events in Copenhagen: Visitcopenhagen.com