MAC cosmetics artists to trade makeup brushes for aprons on World Aids Day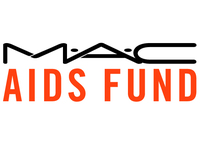 Keeping true to the company's long-standing dedication to HIV/AIDS, makeup artists from three MAC Cosmetics stores in London and Manchester will roll up their sleeves and take off their brush belts to participate in volunteer efforts tomorrow, in a company-wide effort to commemorate World AIDS Day.

The volunteer initiative - part of a worldwide effort including nearly 1000 MAC employees in 56 North American cities and 23 countries - is being organised to complement the artists' commitment to the global fight against HIV/AIDS and to strengthen their connection to the company's philanthropic arm the MAC AIDS Fund (MAF) and its grantees.

MAC artists from London and Manchester are volunteering their time and skills at registered charities Positively Women and Body Positive North West. Positively Women offers a range of pier support, advice, information and advocacy services for HIV positive women in and around London - since 1998 the MAC AIDS Fund has donated £84,307 to this charity.

Body Positive North West aims to support self help, self management and self development for people living with and affected by HIV in the North West of England and has received £60,000 from MAF over the past eleven years. Twelve MAC employees will be redecorating two therapy rooms at Positively Women in London and five will be doing the same at Body Positive North West.

"Living with HIV and coping with the side effects of medications can put huge strain on both the physical and mental well-being of women living with the virus. Positively Women's Therapy rooms provide a space for emotional peer support, counselling and complimentary therapies. Re-decoration of the rooms by MAC will turn these rooms into a welcoming and healing space, promoting the physical and emotional health of women accessing support" comments Alan Anderson - Special Projects Manager and Fund Raiser for Positively Women.

"Body Positive North West has long recognized that there is more to living well with HIV than just taking your medication on time and as prescribed. We believe that a person's well-being will be enhanced by the food they eat, the exercise they take, and the surrounding in which they find themselves. Our therapy rooms offer a range of complimentary therapies to our service users from acupuncture to Reiki – by re-decorating and refreshing them we once again underscore just how important our service users are and just how seriously we respect their need to feel special and cared for" says Sam de Croy – Development and Well-Being Manager, Body Positive North West.

"Volunteering and giving back to the HIV/AIDS community has always been a source of pride at MAC," said Helen Wood – General Manager, MAC Cosmetics and the MAC AIDS Fund UK. "The company-wide volunteer day is allowing us to match our everyday fundraising through the sale of our Viva Glam products, which benefit HIV/AIDS programs, with hands-on work at organisations in our community that are making a difference."

100% of the RRP less VAT, of the Viva Glam line of lip products goes directly to the MAC AIDS Fund to benefit grantees in more than 60 countries. To date, the company has given away more than $150 million to fight HIV/AIDS.

"Every time a MAC employee creates, designs, packages, ships or sells a Viva Glam lipstick or lipglass, they are helping to save and improve the lives of people living with HIV and AIDS," said Nancy Mahon, Senior Vice President of MAC Cosmetics and Executive Director of the MAC AIDS Fund. "Our employees around the world are critical to the success of our programs. Extending this effort to include volunteering on World AIDS Day is a new tradition of which I am very proud."

Around the world, MAC employees are giving back in a variety of ways. In Australia, artists will volunteer at the Bobby Goldsmith Foundation, which has received $555,000 USD from MAC AIDS Fund Australia. MAC volunteers in Spain will work with Apoyo Positivo, which has received more than $250,000 from the in-country MAC affiliate.

Other participating MAC affiliates are Austria, Chile, Peru, Hong Kong, Malaysia, New Zealand, Portugal, Russia, Singapore, Philippines, Indonesia, South Africa, Switzerland, Taiwan, Turkey, UK, Venezuela, Italy, Denmark, Iceland, Norway and Sweden.

For more information, visit macaidsfund.org.