To rent or buy, that is the question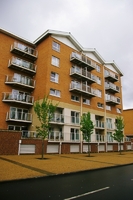 When you first consider moving out of home, there are many questions which you need to ask yourself; the most important being whether to rent or buy.

There are, of course, advantages and disadvantages of both. But property expert, Katherine Faull, sales director from Charles Church West Wales believes that renting is - in this particular market - dead money.

She comments: "I am frequently asked the question by customers, friends and even family whether buying a new home or apartment is really the best option over renting.

"And my answer, in short, is that it is impacted hugely by the property market and interest rates at that moment in time.

"As a rule of thumb, if house prices are rising and it costs less to pay the interest on a mortgage than it does to rent a similar property, then buying is the best idea. That way, the mortgage is being paid off bit by bit and you are gaining ownership of an asset.

"Although in the past 12 months we have seen house prices dip to an all time low and then stabilise, they are now beginning to edge up again, and that's why now is such a good time to shun the rental market and invest in property.

"First time buyers in particular can benefit, by visiting our Strata at Century Wharf development in Cardiff, where prices for one bedroom apartments start from just £58,000 on our shared equity scheme.

"These apartment are one of the most cost effective ways to move on to the property ladder and enables buyers to further benefit from being in a great city centre location that is close to major road links and local amenities.

"The apartments here offer the best that open plan living has to offer and furthermore, they provide a great opportunity to maximise money as well as gaining that all important independence.

"Of course, it is vital to ensure that when you do decide to purchase a new pad, to stay within your financial comfort zone and our expert financial advisers are on hand to help you do just that.

"And that perfect place could just be at Strata, which is situated on Dumballs Road, Cardiff Bay and benefits from being near the heart of everything, from waterfront bars and restaurants at Mermaid Quay to the endless entertainment at the Atlantic Wharf Leisure Village."

So there you have it.

If you are still undecided about buying then take the advice from Charles Church and head down to Strata, where only 10 properties now remain for sale.

For further information on the apartments now available at Strata at Century Wharf, visit charles-church.com/wales.