Cadillac factory celebrates 5th anniversary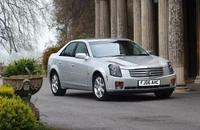 Cadillac is celebrating the 5th Anniversary of the opening of its Lansing Grand River (Michigan) assembly plant. The state-of-the-art facility began operations in 2001, after a $707 million build programme, just as the brand's product renaissance was gathering momentum. During the past five years, the factory has received numerous awards for its consistent quality and high productivity.
General Motors (GM), United Auto Workers, plus government and community leaders gathered at the downtown Lansing landmark to praise team members for their contributions to the plant, Cadillac and the greater Lansing area. Since the facility's opening, GM has spent $330 million in a regional stamping centre and $1.5 billion to build the Lansing Delta Township assembly plant, which will begin production of cross-over vehicles before the end of 2006. More than 6,000 people are employed by GM in the area, resulting in an annual payroll of over $500 million.
"In five short years, Lansing Grand River has gone from a promise to a major success story in the automotive industry," said Joe Spielman, vice president of GM North America Assembly and Stamping Operations. "Through dedication and hard work, the team at Lansing Grand River proved that GM could produce products that are cutting edge in design and technology, and world-class in quality and performance."
Lansing Grand River, which exclusively produces the Cadillac CTS, CTS-V, STS, STS-V and SRX, has received numerous accolades in the past five years. The site has been ranked the most productive luxury car plant in North America in 2003, 2004 and 2005, according to the annual Harbour Report on productivity. In addition, J.D. Power and Associates bestowed its Silver Plant Award on Lansing Grand River in 2003 and the Gold Plant Award in 2004, for having the highest initial quality of all assembly operations in North and South America.
"Lansing Grand River's role in the renaissance of the Cadillac brand cannot be overlooked - the plant has been instrumental in Cadillac's success," said Jim Taylor, general manager of Cadillac. "Top-notch manufacturing is a core aspect of the finest luxury auto brands, and precise quality and craftsmanship were the founding principles of Cadillac in 1902. Lansing Grand River maintains that tradition and will continue to do so into the future, such as with the forthcoming 2007 SRX, which sports a completely redesigned interior, and the STS-V, which features leather interior components that are cut, sewn and wrapped by hand."