What women want: Perfect nails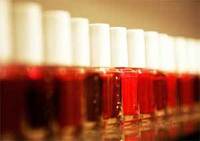 Whatever the weather, with flip flops or wellingtons, British women are looking for flawless nails: nail care searches have increased by 159% over the past 30 days reports Twenga.co.uk, the new-generation shopping search engine. Women are asking for salon results at home as visits for UV manicure lamps surged by 204%.

Here are this season nail trends:

- The emphasis is on keeping fingernails healthy and strong. The most searched for nail polishes have to protect from the sun, whiten, energise, or have matte or shiny effects.

- With the top 5 favorite colours being purple, coral, pink, brown and red, the trend is to dazzle with these vivid tones.

- Brits are looking for hot deals online with the most popular brands on Twenga being luxury names such as Chanel, Dior, Yves Saint Laurent, Revlon and L'Oreal.

More than 24,800 nail polishes from 328 online shops are available on Twenga.

Top 5 Nail Polish Colors:

1. Purple
2. Coral
3. Pink
4. Brown
5. Red

Top 5 Nail Polish Brands:

1. Chanel
2. Dior
3. Yves Saint Laurent
4. Revlon
5. L'Oréal

* Visits from 15th July to 14th August 2010, compared with same period a month before.