Capture the beauty of Iceland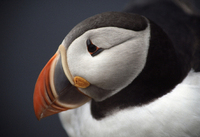 Capture the beauty of Iceland's awe inspiring landscapes on Tatra Photography's new four night break.
The master class runs from 9-13 March and costs £1699 per person including: return flights from London Gatwick to Reykjavik, airport transfers, four nights half board accommodation, transfers to photography locations and five days of professional tuition.
Known as "The Land of Fire and Ice", Iceland is a paradise for photographers and during this five day master class, led by award winning photographer Chris Weston, participants will be able to capture stunning images ranging from cascading waterfalls and spouting geysers to colossal glaciers, majestic mountains and volcanoes. There is also the chance to photograph the awe-inspiring natural phenomenon of the Aurora Borealis (the Northern Lights).
The holiday features extended and flexible time in the field with one-on-one tuition in landscape photography skills and advanced photography techniques, such as High Dynamic Range Imaging (HDRI) and night photography.
All the photographic locations featured in the courses have been thoroughly researched enabling participants to concentrate on photography and to put into practice the hints, tips and techniques offered by the professional photographer.
For more information and bookings, visit: tatraphotographyworkshop.com