New comparison website will save Norfolk home movers money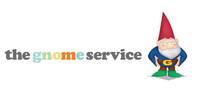 The most stressful life event……...? Moving house is acknowledged to be up there with divorce and bereavement. It can also be extremely expensive. But a new Norwich-based website will reduce that stress and significantly reduce the expense. Three forward-thinking entrepreneurs with several successful web-based businesses under their belts are revolutionizing the process and reducing the cost of moving home, not just in Norfolk, but nationwide, with their new, eye-catching comparison website thegnomeservice.com. The site launched in November and visitor numbers and page views have exceeded expectations despite the challenging housing market.
The Gnome Service is a ground-breaking, home moving comparison website. It is the only one in the UK that brings together the pricing, location, customer feedback and contact details of local estate agents, solicitors, EPC assessors, financial advisers and removal companies ALL in one place in an easy-to-read format.
It makes the choice of a supplier not only faster and easier but also provides an all-important price-comparison at a glance. Users will be surprised at the competitive pricing of some of the services provided by smaller, local companies on the site. The Gnome Service estimates that people can cut the average cost of moving by more than 50%* by using suppliers listed on the site.
The site is indispensable for anyone moving home providing straightforward listings of suppliers, their pricing and their contact details making the effort of searching, phoning round and taking down quotes a thing of the past.
The Gnome Service currently lists predominantly Norfolk-based businesses but will expand countrywide through 2011 and will list businesses and suppliers across the country by the end of the year. Being the first on the site, Norfolk suppliers are in a good position to capitalize on the website's expansion and can serve customers beyond Norfolk if they wish. As well as geographical expansion, the site will also expand to include other services such as utilities, tradesmen and other moving-related businesses.
Moving Home? Get a Gnome.
*channel4.com/4homes and Propertyfinder.com 2010 estimate of average moving cost £9,500 ex finance, ex survey. Lowest cost on The Gnome Service £2,377.75 based on 4-bedroomed home at average house price (Land Registry average house price Nov 2010 £164,773. Lowest priced estate agent on The Gnome Service: £999 plus VAT, lowest priced solicitor on The Gnome Service: £998.75 inc VAT (to sell and buy a property), lowest priced removal company moving 100 miles £325 ex VAT, lowest price EPC service £55 ex VAT.