Volvo benefits from fleets losing patience on long delivery delays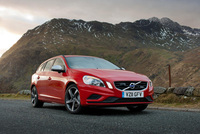 Volvo is seeing further signs of fleet operators losing patience and money through long manufacturer delivery delays.

In the past couple of months Volvo has been added to choice lists of a number of large fleets through a combination of availability and a strong product range. One household name, an 850-strong fleet had been running a choice list comprising of three German car brands, but Volvo has replaced one of these based on shorter lead times - normally just 6-8 weeks from either its Swedish or Belgian plants.

For some fleets manufacturer lead times have reached critical levels according to Volvo with some holding a full scale review of their car fleet policies to ensure employees are kept mobile and are not faced with hefty car hire charges, costly contract extensions or expensive assets depreciating rapidly.

Long lead times are also becoming a major human resources challenge for the company car benefit hierarchy in that prices can rise during the 6-7 month lead time period so a car can move up a band on the company car choice list.

The company then has a tough choice, do they not take delivery of the car they have been waiting six months for and order a new one, or do they adjust their band pricing accordingly? By choosing a Volvo these headaches should be avoided.

"The days of manufacturers holding lots of unsold stock are gone, but the industry should be mindful of the impact long delivery delays are having on the overall UK car market," explained Selwyn Cooper, national corporate operations manager.

"UK fleets are definitely suffering because cars are being supplied to countries like China where there is demand and high levels of profitability, compared with the UK where the currency strength against the Euro and Dollar is constantly squeezing manufacturer profitability. By limiting supply in a market a manufacturer can also start to control and improve used values," he added.