Nikon COOLPIX P310 - Professional handling in a compact package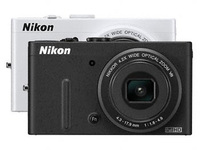 Nikon enhances its COOLPIX Performance range with the introduction of the COOLPIX P310, a powerful compact camera that is prepared for serious photography. The new 16-megapixel camera boasts a bright f/1.8 NIKKOR 4.2x optical zoom lens with wide-angle coverage, back-illuminated CMOS sensor, advanced lens shift vibration reduction, Full HD movie recording, 7.5 cm (3.0-in.) high resolution LCD monitor and customisable function button.
James Loader, Product Manager for Consumer Products at Nikon UK, comments: "The P310 is an ideal choice for photographers looking for a combination of stunning image quality and portability from a compact camera. Its super bright f/1.8, 24mm ultra wide angle zoom lens produces images with exceptional resolution and detail, whilst the manual modes and image stabilisation technology give extra flexibility."
Unleash your potential: the COOLPIX P310
The P310 combines Nikon's cutting-edge imaging technology with the fastest NIKKOR lens ever featured in a COOLPIX model, to create an exceptional pocket camera. The extremely bright and lightening quick f/1.8 lens, together with a highly sensitive backlit CMOS sensor, delivers pin-sharp images even when shooting at night or in challenging lighting conditions.
Full creative control is guaranteed, thanks to four manual exposure modes: Programmed Auto (P), Shutter-priority (S), Aperture-priority (A) and Manual (M). When capturing complex subjects, the P310's new smart AF system means you can shoot in manual focus with a 99-point autofocus system for extra-sharp results. What's more, once an ideal camera setting has been found, a customisable function button allows you to set a shortcut, bypassing the menu to return to the same setup.
To ensure steady shots, Nikon's second-generation advanced lens-shift vibration reduction counters the effect of camera shake and enables the use of shutter speeds that are up to four stops slower. Even when filming in Full HD (1080p) with stereo sound, advanced features such as optical zoom with autofocus are available. Giving even more options, the COOLPIX P310 can film in slow or fast motion using recording speeds of up to 120fps. A built-in HDMI connector lets you connect the camera directly to an HDTV, to view your photos and films instantly with family and friends.
The COOLPIX P310 comes in two colours, black and white.
Additional key features
7.5 cm (3.0-in.) 921k-dot LCD screen: whether you shoot in bright sunlight or in low light, the large LCD screen with anti-reflective coating offers sharp contrast and clear viewing.
Auto HDR mode: capture images with impressive tonal detail in any situation when you shoot in HDR mode. The camera combines two shots taken at different exposures during a single shutter release to create an image with wide dynamic range and rich colour gradation.

Easy Panorama 360?/180?: pan vertically or horizontally to create dynamic panoramas.
3D shooting mode: create a 3D image of any still subject to be played back on 3D-capable TVs and computers. The camera combines two images taken from different positions; the second shot is taken automatically when the camera detects that you are in the right position.
Mode dial with manual exposure modes (P/S/A/M) and User mode, where you can recall your preferred camera settings instantly.
High-speed continuous shooting: shoot up to 5 full-resolution shots at 6 fps, or up to 30 full-resolution shots at 1 fps.
Subject Tracking AF: capture sharp shots of subjects that can't or won't stay still.
Wireless transfer: compatible with Eye-Fi X2 (or later) cards. Transmit your digital photos (in JPEG format) directly to your phone or personal computer, and then connect to the Internet to take advantage of Nikon's photo sharing service, my Picturetown.
ViewNX 2
ViewNX 2 is an all-in-one software package that enables users to quickly and easily import, browse, edit and share still images and movies. Building upon the highly successful ViewNX software, ViewNX 2 is a user-friendly suite that offers a huge range of features, going well beyond those supplied as part of a PC's operating system. Newly-incorporated movie-editing functions have been taken directly from Nikon's award-winning DSLR range, enabling users to create stunning movie footage. ViewNX 2 is included with all Nikon digital cameras and is also available as a free download.
EXPEED C2
The original EXPEED image processing system incorporated all of the accumulated expertise and technologies developed throughout Nikon's long history. Now, the latest evolution of Nikon's renowned system, EXPEED C2, expands the possibilities of photography even further, with enhanced movie recording, high-sensitivity performance and maximum image quality. EXPEED C2 maximizes sensor performance for clear, life-like images that exhibit vivid colors, reduced noise and smooth tonal gradations for outstanding photos and movies.