The perfect manicure become the must-have pick me up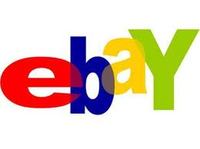 The winter blues are brought on by short days, miserable weather and a lack of cash leaving Britain down in the dumps. However, savvy Brits are banning their post-Christmas despair and reaching for the bottle (of polish.) Looking for an instant pick me up at a purse-friendly price, style seekers have driven sales of nail varnish sky high with an average of 4,360 bottles of polish being sold every day in January on eBay.co.uk.
Having the perfect manicure is fast becoming the must-have accessory, with total yearly sales of nail polish in 2010 rising 78% in 2011. The quick-fix polish is a recession-friendly way to change your look without breaking the bank with household to designer polishes available.
This spring, it's clear the one-colour, one-stroke look isn't for everyone. Since Zooey Deschanel was spotted on the red carpet with her tuxedo nails, sales of nail art kits are up 319%.
Runway trends are also inspiring spikes in the colours. The top polish colours selling on eBay.co.uk are:
1. Nude Polish. Since S/S 2012 Fashion Weeks last September, it is clear that nude nails – spotted on the Armani, Christopher Kane and Phillip Liam runways – are the lead spring nail trend
2. Glitter Polish. Glitter polish to achieve Missoni and Alexander McQueen catwalk looks comes in second
3. Pastel Pink. Some are choosing to stay pretty in pink to achieve Chanel's spring look with a pastel hue – with a rise of baby pink hues sales since September
4. Neon. And after designers like Jen Kao and Nicole Miller opted for the neon version of the reverse French, two-tone and even ombré manicures on the S/S 2012 catwalks, bright, bold varnishes are up