Vauxhall launches webstore for latest navigation updates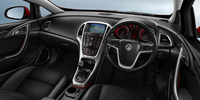 Vauxhall has launched a new online store offering the latest map updates for Vauxhall-fitted satellite navigation systems. The website, navigation.com/vauxhall is also offering special introductory prices on many of its Vauxhall products.

The website is the first dedicated navigation webstore for Vauxhalls, and offers their owners easy and flexible access to NAVTEQ Map updates, as well as useful information on Vauxhall navigation systems.

The webstore is available 24/7 to customers anywhere in Europe, operating in six languages and four currencies, giving motorists access to the most up-to-date information on routes, varying from one country to over 30 countries, depending on the product.

From now until the end of March, there is a special promotion offering a 10% discount on maps for selected Vauxhall models, with prices starting from just £99.

With road networks constantly changing, the NAVTEQ Map navigation systems are continuously updated by highly trained geographic analysts to keep track of new developments. With quick and convenient access to the latest map updates, Vauxhall drivers can get where they need to be, on time and without hassle.

"Given current road and highway developments going on across Europe, it is important that motorists have access to a resource that is consistently maintained with the latest information in order to plan the most accurate and efficient routes," said Simon Gibbs, Vauxhall Product Development Manager. "Vauxhall drivers now have the tools they need to ensure that their navigation systems are always updated."

There is a wide range of map updates available for current Vauxhall models, as well as new ones such as the CD500 / DVD 800 update for CD and DVD navigation systems in Vauxhall Insignia, Astra and Meriva models manufactured in 2009 and 2010.

Vauxhall navigation systems can vary depending not only on the vehicle model, but also its age, so the webstore is designed to guide owners to the correct update using the model of vehicle and the year of manufacture. NAVTEQ Map updates are also still available via local Vauxhall Retailers.
Visit vauxhall.co.uk to find your local Retailer.