London's most carnivorous cocktail bar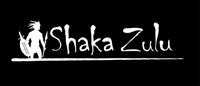 London's largest South African restaurant, Shaka Zulu will soon launch the Capital's most carnivorous bar, serving a delicious and unique selection of meat-infused cocktails.
London's meatiest tipples look set to become a hot trend of the year. The first of these delectable concoctions is a modern twist on a classic, with Bloody Bacon, made from a 24 hour mature Bloody Mary mix, bacon vodka, garnished with celery, crispy smoked bacon and a skewer of soft cheese and cherry tomatoes. Another unique cocktail includes the Meatequita, a blend of tequila reposado infused with chorizo, vegetable juice, balsamic vinegar, smoked sea salt pepper and port, which is then served either straight up or, for the real meat lovers, with beef biltong strips and chorizo. Then for fish lovers, sample the Wheeling Salmon, made with smoked salmon-infused vodka with lemon pepper and ice, served with a host of traditional martini accompaniments including smoked salmon, stuffed baby red peppers and olives.
Shaka Zulu have also designed a brand new bar menu with a selection of nibbles to compliment The Meat Bar experience. Accompaniments include platters of cured meats and oysters each perfectly complementing the flavours of the infused blends.
Get set to be transported to the heart of Africa with a visit to Shaka Zulu. Set over an awe-inspiring 27,000 square feet, the venue cannot fail to astonish and delight guests from the moment they enter. Hand carved wooden murals cover every inch of the walls and ceiling, and towering statues of Zulu warriors bring a sense of drama to the 850 capacity space. Shaka Zulu stocks the UK's largest exclusively South African wine list as well as serving a variety of traditional South African dishes.
Who said meat was just for eating?
The Meat Bar
Shaka Zulu
Stables Market
Chalk Farm Road
Camden
NW1 8AB
To book, visit shakazulu.com.