Subaru extends new car warranty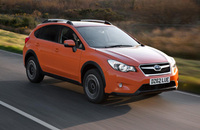 Subaru has taken the decision to change its aftercare programme on new cars, in response to feedback from dealers and customers.

From January 1, 2013 all new Subaru cars (excluding WRX STI) now come with a new, longer five year/100,000 mile warranty which replaces the previous warranty of 3 years/60,000 miles.

The ETCo ('Everything Taken Care of') package launched at the start of 2011 is also replaced in favour of the longer standard warranty.

Haydn Davies, Subaru UK Marketing Director explained the change. "Feedback received from our dealer network and their customers has confirmed that the ETCo package, though designed to be a ground-breaking and industry-leading offer, was less attractive to the majority of prospective buyers than a longer warranty.

"Research also showed that customers were not using the services offered by the ETCo package. However, longer warranties are considered as more valuable and so to demonstrate that we listen to our customers and have faith in Subaru's superb long term reliability and durability, we have introduced a five year warranty."

The manufacturer anti-corrosion warranty remains unchanged at 12 years. Additionally, any customer who bought a new Subaru before December 31 2012 will remain entitled to the benefits offered by the ETCo programme.

Full details of the new warranty, including terms and conditions, can be found on the Subaru UK website at subaru.co.uk.