Ryan Gosling tops post Oscar poll of best dressed male actor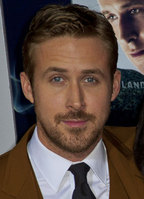 Men's fashion destination Stuarts London has named Ryan Gosling as the best dressed male actor from a recent poll that the site has carried out. The popular movie actor has topped the poll and beaten many other male celebs to the number one spot.
"We conducted our poll and found that most people thought that Ryan Gosling is the best dressed male actor. His dress sense seems to be a big hit with the public, along with his popular acting talents and movie rules. The well loved A-lister seems to always get it right when it comes to looking good", said Ravi Grewal from Stuarts London.
The recent poll featured a selection of male celebrities for voters to choose from. Ryan Reynolds took second place while Jake Gyllenhall came third in the vote. Other names in the survey included 007 himself Daniel Craig, Eddie Redmayne from Les Mis, Miranda Kerr's other half Orlando Bloom and The Hangover star Bradley Cooper. Along with these top A-list men, Michael Fassbender, Jude Law and Iron Man actor Robert Downey Jr. also managed to make the best dressed list.
Top 10 Best Dressed Male Actors:
Ryan Gosling
Ryan Reynolds
Jake Gyllenhall
Daniel Craig
Eddie Redmayne
Orlando Bloom
Bradley Cooper
Michael Fassbender
Jude Law
Robert Downey Jr.
Ryan's usual look consists of very smart styles and sophisticated appearances. He never looks out of place and always dresses impeccably well. His signature outfit has got to be the shirt, trouser and belt combination. With a basic shirt tucked into a pair of trousers, a pair of smart shoes and a simple belt, Ryan's everyday look is one that is effortless yet always stylish. But the look can be easily copied by any man who wants to achieve the star's outfit.
Get the Ryan Gosling look-
Shirt - Opt for one from the Oliver Spencer brand. Their collection of shirts is stylish, simple and sophisticated.
Trousers - Choose a pair of trousers from Dockers, this label offers an array of colours to choose from.
Shoes - Some smart brogues from Grenson would add a touch of Ryan Gosling's signature style.
Belt - To finish the look, Paul Smith Jeans offers a great collection of sophisticated belts for you to accessorise with.
For more information, visit stuartslondon.com.