Idris Elba releases new Superdry clothing range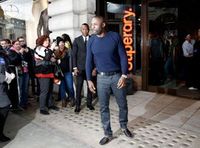 Known for his role as Luther in the British crime drama of the same name, Idris Elba has gone from strength to strength in his popularity. The award winning actor has now gone on to create a fashion range with clothing line Superdry and when the collection launched, Elba spent a whole day meeting with customers and promoting the 250-piece line in the Regent Street store. He even personally took over the social media feeds for the day to interact with fans.
Elba's acting career boasts some impressive roles, from playing Nelson Mandela in the hit film Mandela: Long Walk to Freedom to Heimdall in Avengers: Age of Ultron, and it seems as though his on-screen charm has lent itself to the fashion world perfectly.
The edgy range of clothes looks set to be a huge hit for the star and it has been described as being a "mature and premium line" that is aimed at the modern man. His natural swagger is evident in all of the clothes he designed for Superdry as shown in the promotional video below.
The items of clothing vary from stylish stylish hoodies to shirts, and the entire line has a sophisticated feel to it that is perfect for the modern man looking to add a touch of style to his wardrobe. There is a distinctly edgy look to the clothes that ensures they are not just another range of clothes that are available on the high street. The coats offer a choice of everything from biker leathers through to professional Battlecoats, while the t-shirts range from short to long sleeved and come in a variety of soft colours.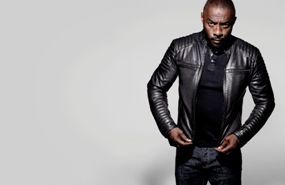 Looking at the trousers, you will quickly see how easy it is to put an outfit together - with a range of joggers to create a casual look and chino trousers for a smarter occasion. The style of the Superdry range is undeniably modern and fashionable but in true Luther fashion, it's the trendy, chic edge that each of the items ooze that ensure they stand out from similar clothing lines.
The underlying key to the success of this range is the fact that the clothes are all very wearable. Instead of filtering through racks of clothes that only a Hollywood superstar can pull off, Elba's line is appealing to anyone looking to add some flare to their wardrobe, and there's nothing over-fussy about it. Just like Idris himself, the clothes are deliciously stylish and we for one can't wait to see what's next for the very talented Idris Elba.