Emotions are roaring high in the Great Gatsby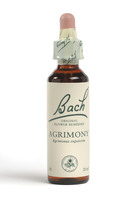 Envy, suspicion, jealousy and revenge are just a few of the powerful emotions flapping around 1920's America according to F. Scott Fitzgerald's classic The Great Gatsby. If only RESCUE Remedy had been on hand to help keep everyone calm! We take a look at how Bach Original Flower Remedies (developed in the 1930's) could have helped Gatsby and Co. manage their turbulent feelings and steer a straighter emotional path.
Pretence and charade

Gatsby's whole decadent lifestyle is built on pretence, the illusion of the Great Jay Gatsby, which he has created to impress the love of his life Daisy, when in reality he is a criminal and lonely. If you are tired of putting on a front to the world, Bach Original Flower Remedy Agrimony could help you communicate your real feelings openly and maintain a true sense of self acceptance.
Envy, jealousy and revenge

Infidelity in The Great Gatsby leads to jealously and ultimately revenge. If you have an attack of the green eyed monster and you are feeling wounded, spiteful and wanting to get revenge, then Bach Original Flower Remedy Holly can help to manage these negative emotions, so that you are able to focus on the future, rather than your jealousy.
Pride and conceit

Much of the sadness of The Great Gatsby comes from almost-forgiveness; the characters are taunted with the possibility that all will be forgiven, only to have it torn away by stubborn pride. If you want to forgive but can't find it within yourself try Bach Original Flower Remedy Rock Water to help you to be more flexible and it may become easier to contemplate forgiveness.
Dreams and The Past

The Great Gatsby is set in the era of dreaming, however like all dreams it had to come to an end. If you tend to live in a dream world, and find it hard to live in the present, much like Gatsby, then the Bach Original Flower Remedy Clematis, can help restore interest in the real world and Bach Original Flower Remedy Honeysuckle can help you to recognise that the future is shaped by the present not by living in the past.
Guilt and blame

At the end of The Great Gatsby, Nick moves away from New York to escape the moral emptiness of the city, and the guilt he feels for the lives that have been lost, despite the fact he was not to blame for their fate. Bach Original Flower Remedy Pine can help you to realise that you are not to blame for the actions of others. If you are going to forgive you need to start by letting go of the blame you have placed on yourself.
From the makers of Rescue Remedy, Bach Original Flower Remedies are a system of 38 remedies which can help us rediscover the positive side of ourselves and lead emotionally healthy lives. They are the original remedies, produced according to Dr Bach's traditional methods, which date back over 75 years, and many of the plants used originate from the Bach Centre garden in rural Oxfordshire. Bach Original Flower Remedies are made from natural flower essences and are suitable for all the family.
Bach Original Flower Remedies cost from £6.65 and are available from Holland & Barrett, amazon.co.uk and most independent pharmacy and health food stores. For more information, visit bachremedies.co.uk.