The Big Chill - what is Kriotherapy?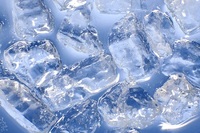 Thought you'd tried even the most unusual spa treatments? Vampire facial, check. Gem stone massage, check. Hay body wrap, check. Well, enter Kriotherapy or 'cold therapy', one of the hot new trends in the spa world. What better way to cool down than entering an icy chamber set at -130C?
Kriotherapy, pioneered by the Japanese in the 1970's may seem an extreme pick-me-up but the treatment can rejuvenate the skin, awaken the body's immune response, ease chronic pain, heal nerve damage, and even improve sporting performance.
The invigorating experience also improves a variety of conditions such as stress, insomnia, depression, fatigue, muscle and joint pain, and skin conditions such as psoriasis. The immediate cooling effect is usually felt for around 5 minutes but the release of endorphins can have a longer-term effect on the body - providing effective pain relief.
With sessions lasting a maximum of 3 minutes, it also has to be one of the fastest health kicks around. Said to be easier to bear than a cold shower, it is surely worth the few minutes of pain to reap the many benefits.
Champneys Tring is currently the only UK resort to offer full-body Kriotherapy, but many spas are finding new ways to incorporate the healing powers of ice in treatments and experiences. Whittlebury Hall in Northamptonshire offers a heat and ice experience, which involves guests entering their so-called 'Ice Cave' – the plunging temperatures designed to stimulate circulation and increase oxygen intake.
K Spa at K West Hotel, London introduced the first "Snow Paradise" to the capital. Developed by German spa specialists, this unique Finnish experience detoxifies the body in a cooling cabin designed to recreate a real snow drift.
SpaSeekers, the award winning UK spa bookings agency offer a wide selection of quality spa days, spa breaks and gift experiences at over 350 locations throughout the UK with a best price guarantee.
For more information, visit spaseekers.com.