The cost of looking good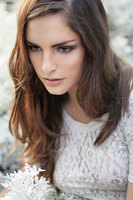 The majority of women in the UK spend money on at least one grooming treatment a month, with a regular trip to the hairdresser's the most popular of these expenses, according to research carried out for budget account provider thinkmoney.co.uk.
Women's monthly spend on
% of female respondents who spend on this item each month
Average sum spent per month

Haircut/Colouring/Blow dry 77% £21
Beauty & grooming products (exc. make up) 75% £15.07
Make up 70% £14.79
Other treatments (facials, spa days, hair removal, eyebrow threading) 30% £22.12
Gym membership/Exercise classes 27% £26.17
Fitness & diet supplements 27% £21.17
Nail/Toe treatments (manicures etc.) 25% £22.68
Spray tan 12% £25.89
Personal trainer 12% £28.41
Total potential monthly spend £197.30
More than three-quarters (77%) of female respondents revealed they spend money every month on their hair - and women invest nearly double what men do on their hair-dos (£21 compared to £12.46). A similar number (75%) also spend on beauty and grooming products with the same regularity - meaning that the cost of looking good could soon add up.
In total, women who invest in all of the listed grooming services every month would fork out nearly £200 on average. That's around £2,400 a year. However, men actually revealed they spend slightly more than this (nearly £203 a month).
On average, female respondents appeared more likely to spend their money on beauty and grooming products than staying fit – but working out was still popular with many. Just over a quarter of women surveyed (27%) spent money every month on either a gym membership or exercise classes at an average cost of £26.17. And while it once appeared a luxury only enjoyed by celebrities, the services of a personal trainer were paid for by one in eight women (12%).
Ian Williams, spokesman for thinkmoney, says: "It seems many women in the UK are dedicated to looking and feeling good, and willing to spend the cash to do so. In fact, so many survey respondents admit to spending on things like monthly haircuts and grooming products that they may not even count these expenses as a luxury."