Corinthian Travel takes on Turkey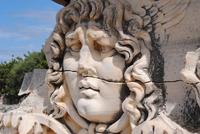 Today Corinthian Travel launches a brand new programme to western Turkey, described by Managing Director Hugh Fraser as a 'connoisseur's choice' with luxurious accommodation and private, chauffeured transportation throughout.
Comments Fraser: "Most people think of Turkey as a cheap beach destination and far be it from me to knock some of the finest coastal stretches of the Mediterranean – in fact one of our tours includes the highlights of the famous 'Turquoise Coast'.
"But there is so much more to this country which is rich in ancient history and culture, and bursting with historic sites which stretch back from the dawn of civilization.
"We are offering something new; we have created quality in-depth itineraries with a classical bent to places that most tour operators wouldn't be aware of and, because all our tours are on a private basis, people are free to spend as much or as little time as they like at the various sites, many of which are well off-the-beaten-track and far away from the main tourist spots.
"The year 2015 marks the 100th anniversary of the battles of Gallipoli and we anticipate a great deal of interest from WW1 historians and descendants of soldiers caught up in one of the Great War's most infamous encounters, and have therefore created a special, commemorative tour."
Corinthian Travel has created eight recommended itineraries to Turkey, but every trip can be tweaked or tailor-made depending on requirements, here are just a few examples:
Turkey & the Jewish Heritage Trail: 13 days from £4895 pp
Turkey has been home to a Jewish population for more than 2,400 years and this tour has been designed to tease out the country's Jewish heritage, and reveal the many scenic and archaeological wonders. It combines the former imperial capital of Istanbul, with the lunar landscape of Cappadocia and cotton bud-like terraces of Pamukkale. It also visits some of Turkey's finest classical Roman sites, the Aegean city of Izmir and includes a morning service at an Istanbul synagogue, a private cruise on the Bosphorus and a Turkish bath in a luxurious hammam built by Suleiman the Magnificent for his favourite wife.
Istanbul: City of the World's Desire: 6 days from £1445 pp
Most tours of Turkey include one day to explore Istanbul but this trip allows far more time to discover the city which possesses such a rich palimpsest of history, heritage and culture. The itinerary includes both the Byzantine and Ottoman attractions centred on Sultanahmet, as well as a number of sites that are located just a little off the beaten track. Walk through the suburb of Galata (Pera) with its 19th century architecture, take a public ferry over to the lively residential neighbourhood of Kadikoy on the Asian shore, or venture north of the Old City to see Byzantine fortifications, exquisite churches and sublime mosques which help to create a much more rounded and complete picture of Istanbul.
Turkish Odyssey: Gallipoli to the Aegean Sea: 10 days from £2845 pp
Exploring the poignant and magnificently sited First World War battlefields of the Gallipoli peninsula, as well as travelling off the beaten track through the small villages and beautiful olive strewn rural countryside of north-western Turkey down to Ephesus, is what makes the Turkish Odyssey such a memorable journey. Highlights includes two days exploring Istanbul, a journey through Thrace to the battlefields of Gallipoli, crossing the Dardanelles Strait into Asia, a visit to ancient Troy and the ruins of Assos with their views over the Aegean. It will also provide a chance to explore Pergamum, visit the Ottoman period village of Sirince and to discover Ephesus, a classical site that is arguably the finest in the Western World.
All holidays includes private chauffeur-driven transportation with guides, accommodation, entrance fees to historic sites and meals as per individually itineraries. Flight not included (bookable through Corinthian Travel).
For more information, visit corinthiantravel.co.uk.