Florida being marketed as global medical tourism destination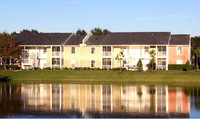 Florida is famous for its world-class theme parks, but now it is being promoted as a leading global medical tourism destination.
The Sunshine State's tourism marketing body, Visit Florida has announced a new $2.5million grant program to help state businesses promote themselves to potential patients around the world.
One Orlando hospital, UF Health Cancer Center - Orlando Health, is making news for its lymphedema treatment, amongst other breakthroughs, which is sought by both domestic and international patents.
Patient Amy Caterina came to Orlando from her home in San Diego to undergo the vascular lymph node transfer (VLNTx) procedure, which involves removing healthy lymph nodes from one part of the body and transplanting them into the diseased area.
Richard Klein, MD, Section Chief of the Plastic and Reconstructive Surgery Center at the UF Health Cancer Center – Orlando Health, says, "When we do that, quite often new lymphatics will grow in the surrounding tissue and restore function of the lymph system.
"It's been a life-changer for a lot of our patients. Basically, they're almost back to normal and don't even realize that they've ever had lymphedema. It's just amazing.
"There are very few places that are offering this type of comprehensive approach to lymphedema, so more and more people are flying into Orlando for this operation. In fact, we've been performing this surgery just over a year now, and in that time we've already consulted with patients from 22 different states about it."
Patients are increasingly inquiring about the procedure. "From social media to the internet, they're finding us in a variety of ways. I think we're going to become more and more known for this type of procedure and we hope people are going to fly in from, not only around the country, but from around the world as well."
Miami-Dade County's Jackson Health System serves an average of 2,500 international patients a year, says Sonia Valdez, marketing manager for the public hospital network's international department.
It averages $78.3million in gross charges each year from international payments, and the program even includes an exclusive 2,000-square-foot room at Jackson Memorial Hospital, designed to look like an upscale airport lounge.
For Florida's growing population and visitor numbers, including many retirees, health care is an increasingly important factor, says Garrett Kenny, Chief Executive Office of agent and developer, the Feltrim Group.
"Florida hospitals have some of the best healthcare in the world and it is an important factor for many people buying holiday homes, retirement property and for those renting property."
You can't get much closer to medical care than one Florida development being marketed by Feltrim International. Park Lake at Parsons, Brandon, which includes one-bedroom condos from $56,995 (£35,725), is across the street from Brandon Regional Hospital.
Other developments, Eagle Creek and Water Edge, are at Lake Nona, Florida, which contains a medical university, children's hospital and future Veterans Affairs (VA) facilities.
With such healthcare facilities, Florida is keen to tell more people around the world about its pioneering healthcare and has launched the grant scheme to help.
It consists of two matched funding grants, one for medical tourism destination promotion and a second for medical meetings and training promotion.
It is hoped the grants will boost awareness of existing medical tourism services and attract more health professionals to host conferences and training programs in Florida.
Visit Florida President and CEO, Will Seccombe, says, "The establishment of these grants is a tremendous first step in our strategic planning process to spotlight Florida's world-class doctors and facilities."