Carlton Meres set for £250,000 improvement programme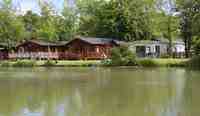 A wide-ranging £250,000 programme of improvements to key features and guest facilities at Lifestyle Living Group's Carlton Meres Holiday Park, Suffolk, is underway.

An extensive eight-week refurbishment and renovation schedule starts this week and will comprise of small scale upgrades such as the fitting of new cushions around the snooker tables, to larger-scale projects, like building new hard-standing touring pitches and a shop.

David Macdonald, director of Lifestyle Living Group said: "We're investing a lot of money to improve our flagship site and sincerely hope all our visitors enjoy the changes coming their way."

All the activities being undertaken are geared towards making life better for people staying at Carlton Meres and we are confident the effort will strengthen our offering and increase the popularity of an already successful park."

When finished in March, the development will open up 75 new pitches, taking the total number of spaces for statics up to 219 and tourers to 200.

Illuminated full-service bollards, inclusive of water points, electric hook-ups and TV connections will be central to the new hard-standing touring pitches.

Other significant, planned changes include:

Totally refurbished sanitary blocks, including new toilets, showers and tiling
New boiler and swimming pool upgrade
A refurbished bar with new carpets, lights, sound system and furniture
Installation of a new large commercial kitchen
New owners' lounge adjacent to the bar
Steam room, sauna and gym decorated and upgraded
New gaming machines and flooring in the children's arcade
Site entrance overhauled
Energy-saving double-glazing to replace all single panes

David added: "This is one of the most stunning holiday parks in the UK. We've mature woodland, fishing lakes and everything anyone could want for the perfect holiday. Continued investment is the only way to ensure park facilities remain at the highest standard."

For more information on Lifestyle Living Group parks visit lifestylelivinguk.com.