Healthy growth in men's haircare sales despite a receding number of product launches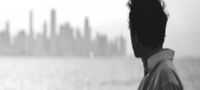 While the number of haircare products targeted at men has seen a sharp decline in the past year, new research from Mintel has found that despite this, the men's haircare market is continuing to grow. Indeed, although the number of haircare launches aimed at men declined by 46% between 2013 and 2014 alone, with male-specific launches making up just 3% of new launches in the total category in 2014, sales of haircare products for men grew from £59 million in 2013 to a predicted £60 million in 2014. This healthy growth is expected to continue with value sales forecast to rise to £68 million in 2019.
Furthermore, Mintel's research shows the importance of a good head of hair for the nation's men. Whilst two thirds (65%) of men who use haircare products say that having well-groomed hair makes them feel more attractive, one in five (21%) say that it's important to follow latest trends when it comes to hairstyles, rising to over a third (38%) of 16-24 year olds. In addition, almost a quarter of men (23%) say they like to change their hairstyle depending on where they are going, rising to over two in five (43%) of men aged 16-24.
Roshida Khanom, Senior Personal Care Analyst at Mintel, said: "Whether tied up in man buns, pulled back with headbands or modest lengths styled into quiffs, long hair has been a mainstay in men's fashion and looks to remain. This trend has resulted in increased revenue for the sector and offers further opportunities for the men's haircare market to respond to changing fashions, with products designed to stimulate growth as well as manage longer hair. Styling brands could also offer tips and advice to encourage experimentation."
However while long hair is leading hair trends for men, it seems many men are concerned with losing their locks. Indeed, the top three concerns amongst men when it comes to hair is thinning hair, with over a quarter (27%) claiming this is a concern, whilst 24% say they're concerned about hair loss and one in five (17%) are worried about hair that is difficult to style.
Highlighting these concerns, Mintel's research shows that when it comes to product innovation opportunities, a quarter (24%) would like to try products that stimulate hair growth, 23% would be interested in products that make hair easier to style, whilst one in five (21%) would be interested in products that thicken hair.
"Hair loss is a universal concern for men, although the reasons for being concerned about hair loss may be different. Younger men may find it harder to retain hair styles, or experiment with different hair styles as they lose hair. For older men, being concerned about hair loss may be more about not wanting to look older. Products that stimulate hair growth will therefore appeal to men of all ages." Roshida continues.
Furthermore, Mintel's research shows that when it comes to the women's haircare market, consumers are trading up, with sales of prestige haircare products rising by 6% from £380 million in 2013 to £403 million in 2014. What's more, this has followed an increase in prestige product innovation with the proportion of new product launches with a prestige price point increasing to 29% in 2014 from 18% in 2013. Overall, the women's haircare market in the UK rose 2% in 2014 to £1.44 billion, up from £1.41 billion in 2013.
When it comes to price point, over four in 10 (44%) users of hair treatments or masks typically use a prestige product, while hairspray is the product most likely to be a budget buy with almost one in five (18%) typically choosing a budget product.
Charlotte Libby, Senior Beauty and Personal Care Analyst at Mintel, said: "The women's haircare market has seen consistent growth, thanks to the essential hygiene nature of products such as shampoo, coupled with the interest in appearance-driven NPD. The prestige segment of the women's haircare market is the primary driver of growth, as women are willing to spend money on perceived better quality products. The growth in online retailers in particular is facilitating a move to more expensive products, as women use price comparison sites to find luxury products at reduced prices, sparking a 'spend money to save money' mentality."
However, whilst women are trading up to products with premium price points, the factors they feel have the biggest impact on appearance of hair it seems are primarily internal. Over half (57%) of UK women agreed that health, for example hormone levels, have a big impact in determining the appearance of hair, whilst a matching proportion (57%) said the same of diet, for example the consumption of fruit or vegetables or drinking enough water. In comparison, just a third (33%) agreed that the quality of ingredients found in haircare products had an important impact.
"Innovation in hair treatment claims can appeal to women looking to counteract and repair the effects of poor diet on the hair." Charlotte concludes.