Forge Summer Performance Car Action Day 2015 - More cars, more traders and more action!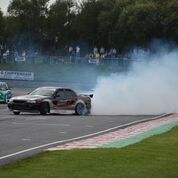 Now In its fifth year, the Forge Action Day at Castle Combe looks set to deliver in 2015 once again with its unique blend of an 'all inclusive' entrance policy, chilled vibe and packed track-time itinerary. The date for your diaries this year is Saturday, September 12th

The previous four Action Days at the superb Wiltshire venue proved to be a huge success with both show-goers and traders alike. Despite being a relatively young show, the chance to see such an eclectic blend of race, road, custom and modified cars in one place has evidently resonated with showgoers, with over 6,500 petrolheads making the performance pilgrimage last year. This year's event promises to stick with the tried-and-tested formula, but with more clubs, more cars and the maximum allowable track time to ensure that guests can enjoy the performance of their car on the demanding 1.85 mile circuit.

2015 promises over 100 Owners Clubs displaying over 2000 pristine cars of all genres around the circuit and representing just about every marque worthy of the term "performance". An eclectic mix of modern, classic, race and retro machinery happily rubs shoulders in a packed paddock, meaning that whatever your automotive church, there's always bound to be something to admire.
Forge Motorsport will also unveil a massive display of its latest performance-enhancing products for punters to see, touch and purchase, as well as a stunning display of the latest show cars running their wares, ranging from the sublime to the simply ridiculous.
Many of Forge's technical partners and great industry names will also be present, offering guests the chance to really sort their car with advice from the best in the business. Although the final list of names has yet to be confirmed, a glance at previous regulars includes the likes of Eibach Springs, Scorpion Exhausts, Pipercross Filters, Milltek, Cobra Seats, Powerflex, Tarox, Litchfield Imports and the UK Time Attack Championship to name but a few. With the chance to see and possibly experience the worth of these great brands on the track, make sure you don't miss out.

But of course, the main ethos of the day is always track action… and here, the exceptional organisation from the Castle Combe team means plenty of sessions running throughout the day and everybody getting the chance to flex their automotive muscles on one of the UK's most demanding and interesting circuits. Club sessions have been allocated once again to allow groups to go out at the same time, but it will probably be the lunchtime drift sessions that should attract the most interest! If you haven't seen the Team Falken cars at 'Eleven Tenths' on the lock-stops, then this is definitely one to charge your camera up for!

Commenting on the 2015 Event, Forge Managing Director Peter Miles said 'We've tried not to mess with the formula too much for this year's show, as talking to the people that have been good enough to come for the last four years, we couldn't really find anyone that wanted the format to change. What we have done instead is to have more of the same, with more traders, more clubs and more cars. The Forge Action Day has always been about providing a warm welcome to all genres and types of kits, customs, classic and tuner cars – and I still can't think of another show where you can enjoy such a diverse paddock or such a relaxed, family-friendly atmosphere. We're very much hoping to give our guests the best day out in the 2015 show calendar.'

Tickets are priced at £12.00 for the full day with track time available at £35.00 per 15 minute session if booked in advance. Promising to be even bigger and better than ever, make sure you're there this year!

For more information on Forge Motorsport, visit forgemotorsport.co.uk.

For more information on Castle Combe, visit castlecombecircuit.co.uk.