Quick results: What you should expect when selling your home for cash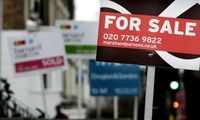 There may be many reasons why you would sell your home for cash in the current climate, whether you are faced with insurmountable mortgage repayments, an upcoming relocation or simply keen to alter your investment portfolio. Regardless of your motivation, however, there is now an entire market through which you can sell your home for cash in a quick, efficient and reliable manner.
In fact, the number of firms whose business model revolves around cash buying a house is continuing to grow, while the level of demand companies like openpropertygroup.com try to service increases and diversifies in equal measure. Before you engage with such a market, however, it is imperative that you understand its mechanisms in great detail and know exactly what to expect as a vendor.
What should you expect from a Cash Home Sale?
Ultimately, an appreciation of this market will help you make an informed decision and determine whether or not it is suitable for you. So what exactly should you expect from this market and the firms that operate within its boundaries:
Quick house sale firms are extremely well-regulated
In days gone by, a relatively new and burgeoning quick house sale market came under fire a sustained lack of regulation. This enabled one or two rogue traders to operate irresponsibly and give the market a bad name, as non-reputable firms agreed prices in principle and then paid much less on the day of completion. This no longer takes place in the market, however, as stringent government regulations have been put in place to protect vendors and drive fairness for all parties involved.
This means that you can expect to enter an extremely well-regulated market with professional service providers at the helm.
Transactions can be completed in a matter of days
Given this pronounced level of professionalism, it stands to reason that you can now expect a rapid turnover when dealing with quick house sale firms. In fact, transactions can take a matter of days with the market leaders, including the posting of all paperwork and the final completion. With this in mind, it is not wise to enter this market unless you are certain about driving a sale, as there will be very little time for consideration or to change your mind and select an alternative; and altogether more suitable, course of action.
Quick House sale firms pay below market value for your home
While this sounds like a downfall, it must be measured against the benefits of selling your home for cash. It is important to remember that cash buyers are motivated by profit, while they may also need to invest in modifications to achieve this goal. This means that they will usually make a bid that is beneath the real-time market value, while compensating for this fact by completing the transaction with days, using cash as the procurement method and handling all legal costs.
Given these benefits sacrificing some equity in your home may well be worth the risk, especially as property market values have grown exponentially over the course of the last 18 months (leaving you with a healthy profit on your sale!)