Absent duty of care standard in recent negligence case for knee replacement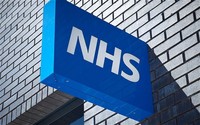 Prior to a botched knee replacement in 2012, Lydia, 80, had a level of energy most adults long for. She spent her free time dancing and being impressively active but was steadily experiencing pain around her knee which was exacerbated by a minor twist injury. The woman from Worcester was referred to a local clinical commissioning group by her GP to find a solution for the discomfort, at which time it was recommended she visit the NHS for a full knee replacement for her right knee. Post-surgery, her knee pain persisted, and recovery was slow, creating a cause for concern that she could not easily ignore.
Despite multiple visits to her doctor and complaints surrounding her range of motion and ongoing discomfort, the woman's doctor simply prescribed a heavy dose of pain medication and physiotherapy, noting tissue strain from the surgery as the culprit. Six months after the knee replacement, the 80-year-old woman was rushed to the A&E unit in Worcestershire with unspeakable pain and an inability to move her knee. After an x-ray had revealed a dislocation, she was given an anesthetic to manipulate it back into place. Ultimately, the woman was scheduled for a complete revision of the initial knee replacement surgery in January of 2013, correcting the failed first attempt.
A Case for Legal Claim
Even though the woman's second knee surgery was deemed successful, she continues to experience pain due to the dislocation that went unnoticed for an extended period of time after the first replacement. She struggles to walk with ease as she did prior to the operation, and she cannot comfortably engage in the activities, like dancing, that she loved so much. Instead, she is required to walk with a cane for the remainder of her life, and find ways to manage the pain that lingers due to negligence she experienced.
The woman was able to bring a claim against the NHS because of the clear absence of a patient right known as the duty of care. According to the representative from the personal injury and medical malpractice firm that worked on the case, the right to a duty of care means that health professionals are required to use reasonable care and skill in performing medical treatment, and patients are entitled to receive care at a level that is considered appropriate for their specific condition. If the patient's right to a duty of care is breached, a claim against the provider for negligence is sustainable.
For this case, the NHS Commissioning Board accepted the liability that the total knee placement was substandard based on details of the procedure uncovered through the solicitor's investigation. It was found that the surgeon in the first knee replacement failed to place the knee properly and woefully ignored the warning signs relating to the knee's rotation. This failure to meet a basic level of care for surgery meant to bring the patient back to a place of good health and reduced pain paved the way for compensation paid to help with ongoing care and the woman's limited mobility.
The duty of care standard is built into the rights available to all patients requiring medical attention and is based on generally accepted guidelines for how healthcare professionals should perform duties to benefit patient's lives and well-being. When it is absent, regardless of the underlying cause, patients can be left with a decreased quality of life and continuous care needs that can result in a significant financial burden.