How content marketing is changing marketing, and how to do it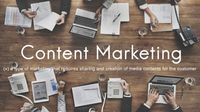 The power of content marketing as a method through which websites increase traffic, generate leads and make sales possible cannot be overemphasised. A huge 62% of content marketing professionals accept the amount of traffic on their website as an indicator of success. The position of a website can easily be boosted in search rankings on the website with properly laid out content marketing. There are deliberate steps for content marketing which can be taken in order to improve ranking for search results. Here are the best ways to use content marketing to boost search ranking.
Create Fresh, Hot and High Quality Content
Make it a priority to constantly create content that is engaging to readers. A site can never have too much content, as long as the content is relevant. High quality content that matches the title perfectly makes an irresistible combination. CMI research describes good content as content that is exclusive, dependable and accurate in order to secure reader's attention. When ranking a website, search engines rank content with word length north of 1000 words. Google especially prefers visual content. It makes good sense then, to include images and videos as visual assets for increased SEO success.
The way you structure and style your content is equally important. It should be written with the reader in mind, and be straightforward.
How can you determine freshness of content? Besides the date of publication of the page, other factors include:
- More traffic to the page
- More links towards the page
- Fresh pages
- Innovative content
There is a high level of influence evergreen posts possess, in that they give a high value to the SEO rankings of a page. Fresh topics which offer an extensive breakdown on a topic will remain clickable by readers for a long period of time.
Re-work Old Content
Go back over old posts you've published in the past. Just because they are old doesn't mean they count for nothing, especially if you get a reasonable amount of traffic till now. However, the value can be increased through creating new formats for old posts to reach a wider audience.
Repurposing content gives you a chance to branch a topic out into more detail, more content; and still retain value and freshness. This translates into saved time for the busy marketer since there is no need to come up with new content ideas, and higher ranking, because content is always fresh and valuable.
Older posts can be reworked into videos, ebooks, infographics, how-to posts, guides, podcasts, lists, presentations, and so much more. Because your target audience have different needs, they would respond to different post types according to what it is they are looking for. For instance, videos that might appeal to one set of readers might not be as appealing to another set as say, infographics would.
Each type of content serves a different purpose, targeting audience with different needs and reaching out to them. Constant repurposing of content, serves as a way to test the waters, and find out what content type converts more.
Create Clickable, Conversion-oriented Headlines
Your headline is the hardest working part of your post. The best headlines are those that are relevant, appealing, and most of all, simple. There must be a balance between how long it and how straight to point it is. Clickable headlines contain keywords, but if it's too much of a struggle to get the right headline which is SEO friendly and sensible, just sprinkle the needed keywords within the main text. It is important to resist the temptation to use clickbaits as headlines just to attract the reader. Focus instead on creating value constantly.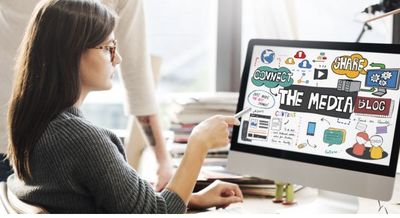 Improve your headline's chances of getting more clicks through a well strategized use of your title tag and meta description. Research results displayed in Google include your title, URL, and description. These factors should be given priority to increase web traffic. Your title and meta description must meet Google's criteria of 65 characters per title and 160 characters per description. Check out Domains 4 Less for help getting an appropriate and appealing domain name for your business too.
A useful tool which can assist in exploring ways to improve your headline is CoSchedule's free headline analyser. It provides quick analysis of your suggested headline, adding tips on how it can be improved.
Incorporate the right Keywords
Having the right keywords in your arsenal is an effective way to boost search ranking through content marketing. To get the most valuable keywords for your content, keyword research must be carried out. Effective keyword research means:
- Learning how your target audience locate your site
- Finding out the keywords successful competitors target
- Finding out different words and phrases that are high in rankings
Google's Keyword Planner is a good tool for analysing high ranking keywords. Now that you have carried out the needed keyword research, they must be well placed in the title and body of the content. The keywords you choose to use in your content must be relevant to your business in order to effectively boost your search ranking.
Also important to note is that keywords should be placed naturally and not simply stuffed in anywhere. Content must first make sense in order to provide appreciable value to the readers, then perform the function of boosting your search rankings which is what you are really interested in.
Employ a Link Building Strategy
In order to reach a wider audience, increase your site's authority and visibility, link building is needed. It is a great way to boost your search ranking, because engines determine the informative value of your content by how many unique domains link to your site. To use link building effectively, target high authority sites because they carry more weight in terms of traffic. Your content must be of good quality, authentic, informative and trustworthy, in order to be used as a source.
The best link building strategy will help other sources find your content and feature it. This is a good reason to make your content better than average, because no one wants to associate with mediocre content let alone link it for their target audience to find.
Did you enjoy this post? Please help it spread by emailing to a friend or sharing on twitter or Facebook. Thank you!