9 backlink sources for your next link building campaign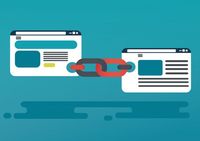 Gearing up for your next backlink campaign of the year? Wondering which tactics deserve your time and attention? We all know that content is king, but without links, Google isn't going to look too favourably on your site; in fact, it won;t look at it very much at all.
If you want to know which link building tactics work for 2017, then check this list and note them down.
Haro
If you haven't signed up to this free service then do so now. Haro send out several emails per day from journalists looking for quotes and tips on a range of topics for their articles. The types of publications they deal with are top class - you can pick up links from websites like the BBC, The Sun, The Times, Forbes and more.
So sign up and start responding to journalist requests.
Broken Link Building
This technique works best if you have a whitepaper, 101 guide or very detailed resource to promote. It is the process of finding other websites which have linked to a resource which is now going to a 404 error page.
Once you've found the broken link, you can contact the website owner offering your amazing and up-to-date resource and ask them to link to yours instead.
To find relevant websites search for resource pages on Google: "keyword" intitle:resources / "keyword" intitle:recommended / "keyword" intitle:resources intitle:submit
List the resource pages in an excel file & check each one for website traffic and relevancy to your niche.
Once you have your final list sign up for Screaming Frog and run a crawl on these pages to identify any broken links.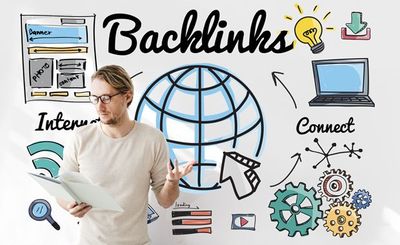 Guest Posting
There are thousands of high quality websites looking for quality content. It's difficult for blogs to keep up with demand for content and so you can help do that by writing for them. In return they will give you a link in a bio at the end of the article, or if you are lucky you'll get a contextual link in the article itself.
Guest Posting is a win - win for both parties.
Just make sure that the sites you approach have website traffic and are quality targets! Check their traffic on Similar Web and their backlink profile on OSE.
Find relevant Guest Posting Opportunities by typing in search operators like:
[Keyword] intitle:"write for us" / [Keyword] intitle:"submit" / [Keyword] inurl:"write for us" / [Keyword] inurl:"submit"
Infographics
This is a still a great way to build links but the competition is more fierce so make sure you spend time creating a graphic which is genuinely useful or it will fail. Seed it out on sites like Reddit & Tumblr and actively reach out to relevant bloggers who might be interesting in publishing or sharing it with their audience.
Don't create and wait - be pro-active with your marketing!
Testimonials
Provide positive testimonials to the companies that you work with. Everyone loves to display their testimonials on their homepage and often they include them in blog posts, literature and emails out to their audience. They may not link to you every time they mention you however the brand exposure in itself is worth it!
Create a list of the all the people you have worked with and send them your testimonial now.
Blogger Reviews
This works particularly well for product based businesses. Bloggers like to be the first to tell their audience about something coming into the market. Their audience is following them because they are leaders in their field who have their ear to the ground.
So, they WANT to know about your latest product.
This is assuming of course that it's relevant to their market & it's good. But assuming those two are down then you've got a real chance of landing some blogger reviews and building some links back to your business.
Comment On Relevant Blogs
Blog commenting has got a bad wrap as a spam tactic, but done properly and this is still valid. The trick is to go about it in a genuine way. Use commenting as a way to begin to build relationships with influencers in your space.
Take the time to fully read the article, to reflect and add a comment which genuinely adds to the post. "Great", "Thanks", just isn't going to cut it.
When it comes to commenting, less is more.
On most blogs you will get a link back to your website straight from the comment. Follow or no-follow it will still provide you with referral traffic if you have done it correctly.
Unlinked Mentions
If you've started to make name for yourself or had some content that's done really well then the chances are you've been referenced on other websites without even knowing it. Check for mentions on BuzzSumo and Mention.net.
If you find an instance where someone has quoted you but not linked why not send them an email thanking them and asking for the link.
Buying & Redirecting A Website With Quality Links
This technique needs to be done well, but if you can find a relevant website and host with a trusted and reliable host such as Umbrellar, then it's a very quick way to build backlinks & rankings to your site.
Check Domain Tools and Network Solutions for dropped domains.
Make sure you check their backlink profile and look for any spammy activity. Check the sites for a relevant, targeted audience.
Use Way Back Machine to check the history of the site and identify if there was any foul play in the past.
This does take some time, but it is possible to find a diamond in the rough.