Why small businesses need anti-virus software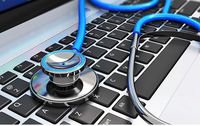 All PC users should be using anti-virus software and small businesses are no different. Computer security for small businesses can consist of a number of layers, using the typical desktop security products such as anti-virus, antispam and firewalls, network intrusion detection and hardware technologies such as disk encryption, biometric fingerprint recognition and security tokens.
Whatever their vice, small businesses have worked tirelessly to get their feet off the ground and should not let that hard work be undone by failing to protect themselves online. All small businesses should use adequate computer security, the threats from hackers, cyber criminals and identity theft are very real. There is a duty to both staff and clients to protect their personal information and with a ton of free anti-virus software on the market, there really is no excuse.
The Data Protection Act requires that personal data is secured and used appropriately and using an anti-virus program can help to ensure that information is stored correctly, safe from any wrongdoing. The majority of businesses use PCs, networks and servers to send and store crucial information, sometimes managing financial and private information belonging to staff, customers and clients, this a decent security system is a must. An anti-virus system is one of the most basic yet effective levels of protect.
Unfortunately, small businesses are highly attractive to cyber criminals. These reprobates spend their time attempting to invade company networks and websites for financial gain and identity theft, their main two motivators. Many small business websites may have old or unsecured coding, or run on older/unpatched web servers and operating systems making them more vulnerable. Thus an anti-virus program is vital to minimise the risk of any information being exploited should someone gain access.
Another trick fraudsters use is sending links to the email addresses of employees. If employees follow any links or open attachments, malware may make its way onto the computer or into the company system, however, by having an ant-virus programme in place, this threat can be tackled immediately. This will prevent any private information or passwords from being stolen.
All small businesses should have security policies in place with the likes of strong passwords consisting of both lower and upper case letters, numbers and special passwords and anti-virus programmes the bare minimum. Staff should be encouraged to be vigilant when opening attachments and following links, and when using PCs when contractors and outsiders are in and around the office.
Access to the network of the company should be monitored always, with a close eye being kept on memory sticks and any similar plug-in devices. You can never be too careful when it comes to protecting personal information, even more so as a business, especially a business just starting out – a security nightmare is the last thing you need when looking to hit the ground running. Small businesses are all about being cost savvy and a free anti-virus programme to protect your IT network is perhaps the best investment you'll make for your business. There a host of companies to choose from, they are quick to download and take no installation time, there is no excuse.