Is socialising through games the new normal?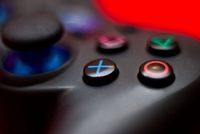 Once upon a time, playing a game via your computer was deemed unsociable and, to an extent, reclusive. How things have changed though. In today's world of ever-evolving technology and social media, the idea of people interacting and socialising through a gaming experience is pretty much a common practice.
The rise of social media, online gaming communities, and superfast broadband have all played key roles in driving people's desire to socialise through gaming experiences. Even as far back as the year 2000, reports suggested that 74% of those who interacted with a gaming community formed lasting relationships with each other.
Stimulating through Games
In fact, studies have shown that video gamers are more sociable than those who shy away from playing computer games, regardless of gender; the "average gamer" demographic is split almost evenly between men and women: 52% men and 48% women.
Further studies have also revealed that video games can play a vital role in a brain's development, with scientists finding that high video game usage equated to better social skills. The study was carried out by a team of researchers at Columbia University's Mailman School of Public Health in New York and found that high video game usage created a 1.75 increase in the odds of high intellectual functioning.
While some may argue that removing ourselves from a physical, face-to-face experience will only diminish the way we interact with each other, the reality is quite different. Yes, there is a barrier when we communicate online, and the minority may feel they can perhaps say things they wouldn't necessarily say in real life, but it can work both ways and encourage more confidence, helping to build better relationships.
At the end of the day, we are all still humans, and the difference between how we act towards each other in real life and online isn't massively different.
A Range of Options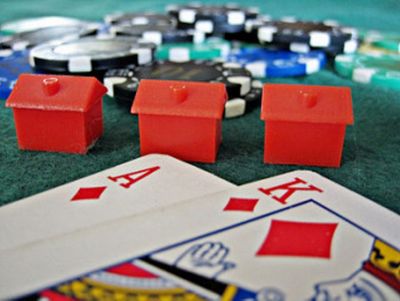 Online gaming has afforded us the opportunity to be able to create relationships from the comfort of our own homes, with our experiences the same as, or better, than their real-world counterparts.
Casinos are a prime example, with online companies offering popular games such as blackjack and poker without the need to track down a brick and mortar establishment. Some casinos, like Mr Smith, have even expanded the concept of the table game to include live variants, which offer a far more social way of playing roulette and baccarat (for example) than the solo game.
Another key contributor to people socialising through online gaming is the PlayStation and Xbox, which creates a more sociable environment for players to participate in. With PlayStation's video sharing, you can even watch other people play their games while leaving comments. Online gaming is now so popular that some believe the single player experience is well on its way to disappearing, as MMO (Massively Multiplayer Online) games become the key focus for many gaming developers.
While there will always be those who prefer face-to-face interaction, there is no doubt that socialising through games is now a normal way for people to interact with each other. As companies like Apple and Google plough millions of pounds into augmented and virtual reality, this trend can only increase, and we could very well find ourselves heading to the next phase of the future sooner than we think.