Could bitcoin ever be the number one online payment method?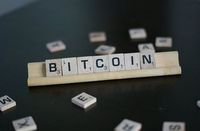 Back in May 2017, the digital cryptocurrency bitcoin astonished critics and fans alike by reaching an unprecedented worth of $2,000. For a few years, experts had debated back and forth as to whether bitcoin was thriving or collapsing, but there is little doubt as to bitcoin's value now. To illustrate the point: in 2010, 10,000 BTC would buy you just two pizzas, while that same amount of the cryptocurrency is now worth approximately $20 million.
In fact, the digital money has become so successful that some are now predicting that it could replace traditional, individual online payment methods entirely. Bitcoin has now even earned the nickname "Gold 2.0", as it is the modern-day equivalent of gold and silver from centuries ago. While our ancestors turned to precious metals during uncertain financial eras to secure their fortunes, tech-savvy modern man has embraced bitcoin, which spiked before Brexit and the United States' presidential election.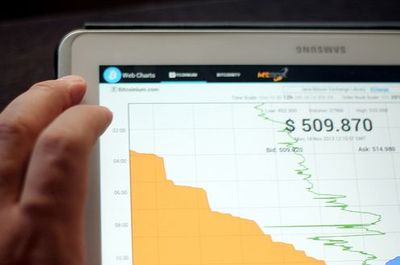 The increasing popularity of bitcoin didn't just occur overnight, though, as small communities of fanatics and some businesses around the world have been working with the cryptocurrency ever since its creation in 2009. Fairly early on, companies including Subway and Starbucks adopted bitcoin as an alternative payment method, while online companies such as Expedia were more than happy to swap goods and services for a chunk of the blockchain.
Bitcoin is so accessible, easy and safe to use – particularly online – that some companies have already replaced cards, cash and credit with it entirely. There are a number of examples of this within the online casino industry, where sites like Crypto Games have achieved success by focusing on bitcoin gambling, although they do deal in Dogecoin and Ethereum as well. By employing alternative currencies, iGaming operators are able to ensure their customers' security and anonymity, while also allowing players from around the world to get involved with no tricky exchange rates.
It is a little trickier for brick and mortar companies to achieve the same simplicity as online sites when it comes to bitcoin payment, but there are already systems in place to deal with this. For instance, one popular alternative to cash or traditional bank cards is a prepaid bitcoin card such as Bitpay. As one of the world's most successful bitcoin processor, Bitpay are trusted in over 100 countries to deal with physical payments in bitcoin, which is perfect considering there are no cash counterparts to the cryptocurrency. Plus, since 86% of adults prefer to use card over cash these days. It just makes sense to keep everything cashless.
As bitcoin grows in popularity and as more big businesses realise the immense benefits of adopting it, we are sure to see even more online and offline companies accept the payment. After all, we live in a world where the digital and the physical are almost symbiotic, where almost everybody has a smartphone and constant access to the internet. It would make complete sense for the world to accept one online payment method, to have one currency than anybody anywhere can deal in.