How to scale your business and leverage your time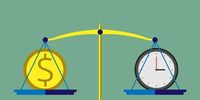 Growth is a necessary factor for every business; it is something that should be strived for. Comprehensive data analytics, increased costs, certified market strategies and effective operational processes are all factors that contribute to achieving growth in a business. Growth however, is different from scaling. You are able to scale your business operations when you can handle work growth or sales in a cost effective manner or you are able to cope with the increase in work and still maintain your business efficiency. If your business increases its revenue as well as its operational costs, then you are not scaling that business, you scale your business when your revenue increases but your operational costs still remain low.
The way a business chooses to handle early growth is what determines the success of that business. At some point in the life of a business, there is a shift in focus from getting the business launched to how to handle the business growth. Entrepreneurs should be ready to hold on to the concept of proper leverage in order to move the business while still being able to cope with the day-to-day activities and challenges that business presents.
Most entrepreneurs think that in order to create a successful business, all you need Is more awareness. You might get the awareness but how do you handle the limelight when you've gotten it. Businesses are all different but they are also scalable. It would be wise to keep in mind that you should not attempt to scale your business unless you're positive that your business is in its thriving stage and would need that expansion. There are various ways to scale your business, but we have put together some of the most effective methods used by top level companies to serve as a guide.
## Create an Efficient Team
This is one of the most important things that needs to be implemented in the course of scaling your business. As an entrepreneur you plan on doing a lot for your business, but as a human being, you can only do so much your self. Hire new members and train them to be able to cover up for your weaknesses so there are enough people that can handle the upcoming rise, you are hitting new levels of business and need other unique abilities that will compliment this advancement. Letting go of some previous team members might be effective but if you feel they are capable and can handle their roles properly then they deserve to stay, you need all the hands you can get. Team development is very necessary when it comes to scaling, this way you are able to properly leverage your time and direct your attention towards other areas that need it. You won't have the energy or time to scale if you have too much on your hands. Start preparing this first and establish your internal system before things start to get hectic.
## Build a Public Profile
Times have changed, we're no longer in the business-to-business or business to consumer era.It's now more of a people to people system in play. You need to build a more personal relationship with clients. When you are the head of a company, Partners, Investors, Customers and Prospective clients all want to know you. Create a public profile, tap into the online power, let it start from your backyard by letting your website state that you are the one capable of providing whatever service you render with the provision of great online content. Know your market and hold an event, target influencers and possibly bloggers as they can help in building your reputation. Setup testimonials on your site as well as your basic information as the head of the business.
## Make use of Appropriate SEO Techniques
Search Engine Optimization may tend to come across as confusing and complex at first but really isn't. It is made up of a few essential principles that form the foundation of Google's present search algorithm. If you're able to use SEO the right way, then you're on the right path to make your business succeed. Understand SEO, follow the guidelines and rules and this will in turn stem a natural increase in your business's growth.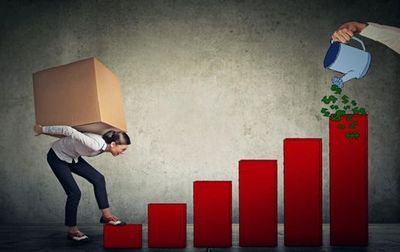 ##Leverage Your Money as You Take a Different Approach to Pricing
Even if you have a solid system that works for you, it may need to change as your business grows. One challenge that most businesses face is how to find a way to gain higher output without having to sacrifice their bottom line. A pricing structure change is a big deal, which is why you need to take advantage of anything you can get to make the money you have do more for you. Make use of inexpensive or even free tools, get freelancers on board, and create automated systems that can handle some of the day-to-day tasks to help you achieve more.
## Create or Outsource the Content you Share
Content is key, content is king. Creating a blog is relatively easy. The not so easy part is consistently being able to create unique and useful content that is capable of adding value to your business. If you're unable to find content such as posts, case studies or press releases, it might be to your advantage to outsource the task to any of the numerous virtual companies that produce great content at affordable prices. Having a blog is a great way to build authority, create an audience and attract customers instead of going after them. Get proper content and you're on your way up.
## Don't Try To Manage What You Can't Measure
You are capable of taking personal looks at each of your leads when you operate on a small scale. It is also easy to remember any important information because there aren't that many numbers. But as your company continues to grow and you scale your business, taking individual looks may not be able to work anymore. You will require the necessary tools that can track everything, amend the broken sectors and even improve on the already working aspects of the business. Implement Metric Dashboards or IT Support systems in various departments so you can get a day-to-day view of your stats and understand where you are facing issues.
#Leveraging Your Time
Scaling your business opens up doors that give you time to do other things. If this time isn't managed properly, you might as well not scale. Most entrepreneurs have their noses constantly in the business with different roles and responsibilities that they need to take care of and as such have very little time to make plans, brainstorm and execute plans. To better leverage your time as an entrepreneur, you will need to delegate. You know there's only so much you can do as a human being, a wise step is to understand you have limits and bring others into the flow. Ensure that the team you've brought in is well trained, empowered, and working effectively in an attempt to properly scale the business as well as bring in profits.
## Outsource
One of the reasons for outsourcing a job is lack of expertise and time. In web development for instance, the technical requirements involved drive website owners to hire the services of web hosting companies, who can help you get a custom domain, email address, and provide dns management. Some web hosts even provide data backup like Offsite Backup with Umbrellar.
It is also necessary to let an experts handle time restrictive tasks. It is a rule of business to spend money in order to make money. Find someone who can do it faster and even possibly cheaper. Not only are you now able to leverage your business after outsourcing, but you also have time on your hands to handle other important areas as well as gain financial leverage.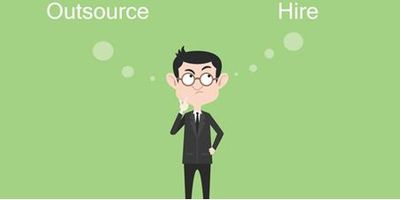 ## Virtual Automation
It takes a significant amount of time to study what your competitors and others are doing. You need to put things in place for your business when you save time and money by having a virtual assistant. Your virtual assistant should be able to compile a spreadsheet of information containing your competitor's data that could include their marketing materials, carry out online market research and most of all let you focus on leveraging your business. Try tools like SpyFu to carry out some quick cyber spying on your competitors as it lets you see the Ads that are being used by your competitors as well as download their highest performing keywords.
## Stick to your Niche
As the head honcho of a business, it is always right to ask yourself the question "is this the best way I can spend my time?" Any time you have should be spent on creating strategies to help you grow, networking, and even speaking to prospects. When you know your niche, your target market or audience, you don't need to spend any extra time on other aspects that do not help you in any way. Know exactly what you're good at, know your limits, how much you can handle, and what you are capable of doing best, and then create some time for it. Let the other players you have in place handle the rest.