Luxury holiday options for younger generations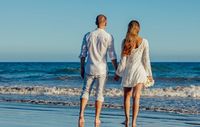 Think of your average luxury holiday and you'll probably conjure up images of middle aged couples enjoying adult-only resort breaks. In reality, luxury holidays take an endless range of forms – many of which are just as appealing for younger generations. Here's a few of the more outside-the-box ideas, alongside some tips on making them just that little more affordable.
Luxury B&B stays
B&B's have come a long way from nights cooped up in what felt like your grandmother's bedroom. Boutique bed and breakfasts are becoming an increasingly common occurrence, with many priding themselves on offering all the perks of a lavish hotel. From quaint English castles to contemporary beachside accommodation, there's options for families, couples and singles alike. What's more, rooms or suites in boutique B&B's typically come in significantly cheaper than a stay in a nearby luxury hotel.
There are a whole host of sites dedicated to providing deals on boutique B&B's, both in the UK and across Europe. As with most holidays, the trick to sourcing the best deal is often to leave it to the last minute. Being flexible on location and dates is your best bet for making a luxury break more affordable without scrimping on any perks.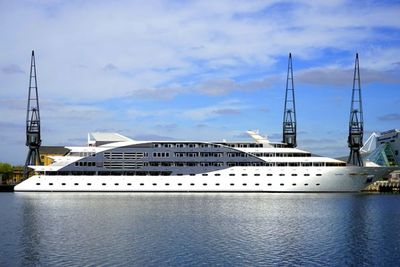 Cruise holidays
Not typically considered a common choice for younger travellers, luxury cruising offers a range of benefits that will appeal to just about everybody. Popular luxury lines include Regent Seven Seas, Oceania Cruises and Seabourn – each of which boast an impressive fleet of deluxe cruise ships. Common features on board these luxury vessels include gourmet dining options, spa and pampering experiences and vast accommodation options that rival those of a 5* hotel.
Even without the luxury element, cruising is usually considered to be one of the pricier holiday options. Take a closer look at the itineraries on offer and you'll soon discover just why cruising is at the more premium end of the scale – particularly as most voyages take in numerous countries at once. Travelling by boat needn't cost the earth however, as there are plenty of ways to plan ahead and save money on luxury sailings.
Glamping in style
For many, camping couldn't be further from the ideal of a luxury holiday – which is exactly where glamping comes in. Often seen as an experience completely separate from your usual campsite, glamping employs spacious tents, full sized beds and all of the associated mod cons to offer outdoor stays in ultimate comfort. Wigwam are one of the leading glamping providers in the UK, with sites that include such luxuries as a private outdoor wood-fired hot tub next to your cabin.
One of the biggest benefits of glamping is that you don't need to sacrifice a fun, adventure-filled holiday for the sake of luxury accommodation. Activities including countryside walks or mountain biking through the forest are still right at your fingertips – the only difference being that you'll have somewhere comfortable and warm to come back to. Many modern glamping options even go as far as to include double glazing and indoor heating, making outdoor escapes an increasingly viable option in winter, too.
What are your recommendations for luxury travel?