One in five people believe property is the best way to fund retirement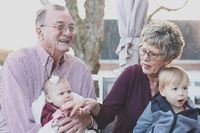 It's fair to say property is a general fixation and for most families, the home is a fort. There is reassurance in investment you can see and middle-aged couples planning for retirement have turned into amateur landlords to cash in on profit from rental properties.
While the data below originates from the UK, the risk and solutions will work for anyone planning to finance their retirement with a pension fund.
What can we glean from the PLSA research?
Research from the Pensions and Lifetime Savings Association released in 2016 reviewed how 35-85-year-olds plan to fund their retirement with property. The research suggests that about 2 million people used real estate to fund their retirement pension. Also, from this group, downsizing was the common choice with 11%, followed by letting holiday homes and rentals at 4% and remortgaging at 1%. One in five thought property was their only choice and 40% used property to finance non-essential or luxury expenditure.
Millennials and people under 35 think of property as an essential part of retirement planning and 53% of working homeowners with a mortgage plan to use their home to finance retirement even if some expect to still have their mortgage at the time of retirement. Most people who used their real estate to finance retirement felt they made the right call, while 55% of homeowners who released capital from their house put it in savings.
Some experts have opined that retirement isn't as clear-cut as it used to be and the lines between work-retirement and pension-other savings is blurring every day. Even the best pension schemes must be integrated with savings and the industry must adapt to help people adequately prepare for retirement.
Is it wise to use pension to buy property?
In the UK, the government has made property investment difficult in the last two years and taxes have been hiked to discourage investors from grabbing cheap properties that should go to first time buyers. Consequently, new regulations to the mortgage market means buy-to-let investors can't borrow as much money as before but it doesn't mean you can't turn a profit from property investment. You just have to understand how.
The facts at a glance
If you're considering using your pension to buy a second home, the obvious risk is losing most or all secured pension and the income it offers for you. If you've given serious thought to investing in property there are certain factors to consider to ensure you make the right decision and understand the cost.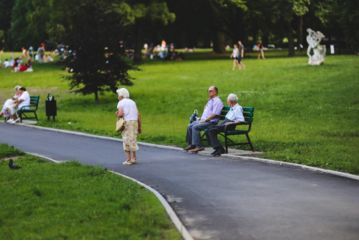 How much will it cost?
To discourage people from making early withdrawals from their IRA contributions, Uncle Sam will penalize you 10% if you withdraw before you reach the age of 59 ½ years. This is on top of income taxes charged at withdrawal and if you're in the 15% tax bracket, a quarter of the amount you're withdrawing gets swallowed by penalties and taxes. After sorting that out, the value of the property would have to rise considerably for you to earn back the withdrawal from your pension.
If you want to rent out the property, you must pay tax on the rental income and about 15% of that income might go to an agency for repairs, maintenance and arrears chasing.
Are there any associated risks?
When you take money from your pension, you limit the income it provides; and if you put it in one business what happens if it fails and you're left with no source of income to live with after retirement? Your savings took your entire working career to build and it shouldn't be taken lightly.
The major problem landlords face are unpaid rent and empty flats without tenants. Recent government changes to stamp duty and rumoured increase in the future could further deplete potential profits.
What can I do to mitigate the risk?
Find a viable property to buy
Get an estate agent who can supply information about high demand properties, find out the cost and length of time it takes to fill up the property with credible tenants. For example, in a family residential area, a three bedroom is a better choice than one-bedroom flat. Likewise, in the city centre, a one bedroom flat will sell faster than three bedroom.
Are you planning to manage the property yourself?
To save money, you could buy a property close to where you live so you manage the property yourself or retain the services of a letting agent to take calls about broken boilers and leaky pipes.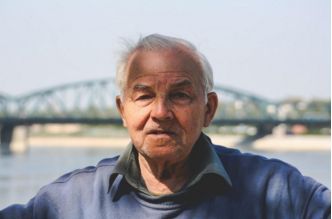 Location is important for profit
Do your research and find an area popular for renters if you don't want your property empty for months. Profitable areas in the US to buy rental properties include:
Memphis, Tennessee
Dallas, Texas
Detroit
Oakland, California
San Diego, California
Chicago
Las Vegas
Seattle
Orlando
Atlanta
Get a mortgage to finance the rental property
- If you don't have the full cash to purchase a rental property outright you're going to need a mortgage to finance the deal. To know more about making a good property investment and earn pension for life, follow this guide to help you.
- If you have a huge debt liability, it's going to be hard to meet the credit requirement.
- Some mortgage companies allow an investor to take as much as 10 loans in the US. There are two credit requirements for getting these loans, properties 1- 4 require a credit score of 630 and above while properties 5-10 require a score of 720 and more.
- Keep cash reserves in addition to down payment.
- More loans mean more upfront payment.
- Lenders require two years of W-2 income to ensure you've held down a job at the same industry for 2 years or more.
Conclusion
The prospect of buying property to finance retirement in spite of all the regulations, taxes and paperwork provides an annual profit of 11.2% interest in the UK and 4.4% in places like California.
Get financial advice from professionals, understand that you probably won't get rich overnight which is why it's important to buy property with a healthy cash flow to ensure you start turning in profit in no time after subtracting all your initial expenses.