Why British football tourists are enjoying more than just the beautiful game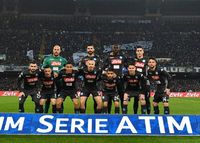 A day out to watch a top-flight English football match can prove to be a costly experience, especially if you're heading to a Premier League stadium with family and friends. Not only have you got the exorbitant prices that clubs often charge for tickets these days, there's also the cost of parking or public transport, plus with food and drink prices frequently increased on matchdays around venues, it's easy to spend well in excess of £100 per person.
Whilst diehard fans will shell out to support their local teams at any cost, those with a more adventurous spirit are increasingly enjoying the thrills of the matchday experience, away from British shores. Thanks to low-cost flight deals and bargain hotel offers in a host of European destinations, for what many spend on a single day of football in the UK, others are enjoying a whole weekend of entertainment and activities in more exotic destinations; including the chance to see top-flight continental teams in action.
For many British football fans, the nearest they might get to following the leading European teams is betting on them at a weekend. Of course, to be successful betting on foreign teams, it's well worth building up more knowledge about the respective leagues and the form of teams, as this guide about how to bet on sports online explains in detail. Knowledge is power, as the saying goes.
Others have been attracted to attending overseas matches after watching different teams live on TV, with more international football available than ever before via satellite and freeview boxes. Daft as it might sound, even video games have contributed to fans packing their bags and heading to foreign destinations, simply because they've played as a team in popular games such as FIFA or Football Manager. Some fan forums for the latter even have established groups, who organise trips from the UK to a different European destination once each month.
These days, teams throughout Europe are also communicating better by offering official English language content on their websites, or via social media platforms such as Facebook and Twitter, actively encouraging fans to pay them a visit. La Liga, in particular, has made a serious effort in this regard, which has successfully led to most of their teams now having official fan clubs based in the UK. Spanish clubs now have a continually growing army of British fans taking advantage of cheap ticket prices, plus low-cost travel options.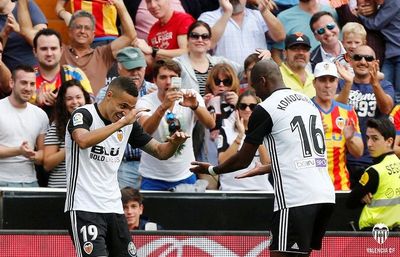 Back in 2013, the annual 'Price of Football' report by the BBC gave a detailed breakdown of not just single match ticket prices, but also season ticket prices across all the English divisions, comparing them with the leading leagues and teams throughout Europe. The difference in costs was stunning, and since that report, Premier League ticket prices have continued to rise, whilst their European counterparts have either frozen prices, or even reduced them further.
Indeed, at many top-flight clubs in Spain, France, Italy, or Germany, you can buy a season ticket that includes all home league matches and cup games (and even European games!), for what it can sometimes cost to see just one Premier League encounter. However, if you just want to see one match, it also makes sense to book tickets online directly with the clubs themselves, rather than use the many third-party ticketing agencies; all of whom load a hefty commission on their prices.
Next time you're planning a soggy Saturday in Stoke, or huddling in the Huddersfield cold, just imagine… You could be visiting vibrant Valencia or nibbling a pre-match pizza in Naples, enjoying a cheaper and more exotic way to watch the beautiful game.