Top 5 UK destinations for the older travellers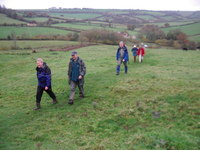 Planning a trip around the UK and feeling indecisive of where to go and what to see? The UK is full of many locations that are packed with great heritage, remarkable landscapes and cultural attractions. If you're an older traveller then there are many perfect destinations to potentially explore. Whether you're looking for a place to relax or get involved with activities. Acorn Stairlifts lists their top 5 destinations and highlight what you can do there.
The Cotwolds, South West of England.
The Cotswold springs across 6 counties in the South West of England. It's where the Prime Minister Winton Churchill was born, and where Beatrix Potter took inspiration for her book 'The Tailor of Gloucester'. The area is known for its old-fashioned villages and thatched-roof cottages.
There are enchanting homes and castles. Sudeley Castle which was famously owned by Henry VIII's last wife Katherine Parr is amongst one of them located within the Cotswold. Katherine Parr was buried on grounds of the castle and you can visit where she lies. Another House is Rodmarton Manor that is located within the Cotswold. Its architecture is more than impressive and all the materials that were used to build it were sourced from regional locations and handcrafted by craftsmen in the area.
If you're an outdoor enthusiast, then there is a range of trails in which you can follow either on your own or part of guided group. There are walks to suit all abilities, with shorter detours available, and you're never far from a small village to take breaks in and explore.
If you're feeling indecisive on which village you'd like to visit than why not consider walking The Cotswold Way National Trail. The trail stretches over 102 miles and weaves between the hills. You can walk the entire way and stay in villages over night to rest.
The Lake District, North West England.
The Lake district is a great destination for many UK residents who want to escape from the big cities. It's full of great views, stretched of land which you can explore around the lakes or mountains and also offers the choice to relax within the villages scattered around it.
It also hosts many country shows and festivals throughout the year such as farmers' markets, food markets and unique film festivals, which could make your trip that extra special. Regardless on when you go there's certainly something suited for all hobbies. You can also visit The Lakes working distillery and see how whisky, gin and vodka is produced on-site.
If you fancy sticking your walking boots on then there are many different walking trails to suit different ability and time scales. Consider taking a picnic up one of mountains and enjoy the views below with a hot beverage and a bite to eat. There are boat rides that take across the lakes to see the landscape from a different perspective.
The Northern Irish Coast, Northern Ireland
The Northern Irish Coast offers a lot of potential memories, so it's well worth the visit. If you're concerned about accommodations than you could consider looking into staying in Belfast. Belfast has a well-organised transportation system in and out of the city and it's not too far from the sights you'll want to see.
The Carrick-a-Rede rope bridge is one of these. It was first built by fisherman in 1755 to and was built to connect the mainland to a tiny island. The rope bridge is suspended around 30 metres above the sea level and is famous for its scenic views and has the ability to test your nerves. If you're like being dared, then this is one for you. The Giant's Causeway is located nearby too which is another popular site for Irish tourists. This attraction is the result of an ancient volcanic eruption but legends say it was built by an Irish Giant who wanted to reach a Scottish Giant in order to fight.
You can visit Dark Hedges, which is famous from the hit TV series, Game of Thrones. It is an avenue of Beech trees that date back to the 18th century and make an amazing backdrop of a walk in the country or for some memorable photos.
The Highlands, Scotland
The Scottish Highlands offers a range of breath-taking views or picturesque moments. The country is small compared to most European countries and there are plenty of transport links which allow you to see a lot within a short space of time.
The West Highland Line, is a trainline that runs between Glasgow, Oban, Fort William and more. You'll be able to see rugged mountains, rich greenery and other scenes that you'd only spot in the countryside.
If you fancy a trip to the seas, then Moray Firth is a recommended place to visit. Moray Firth is populated with 130 bottlenose dolphins and there are many boat trips that can take you to close to them along with many other marine wildlife such as, seals, whales and porpoises.
If you decide to travel to Scotland, be sure to stop by the Capital, Edinburgh. It remarkable city offers a whole range of exploration, such as a Zoo that hosts the UK only Giant Panda and wide variety or city tours. There's so much to see and do at Edinburgh. Once a year In August, Edinburgh plays host the world's largest arts and culture festival called Fringe Festival.
Cornwall, South West England
In the summer months, people head to Cornwall beaches to sunbathe and enjoy the highest temperatures than most of the UK other locations. Cornwall is home to fisherman villages such as Fowey and Falmouth and a town famous for its surf beaches, St Ives.
Explore history through the Largest World Heritage Site that's home to the UK. This is a collection of ten places that represent Cornish Mining. You can take a tour through Carnglaze Slate Caverns which is made up of three huge caverns that played a part in Cornwall's slate mining industry. Morwellham Quay is also a place to visit that takes you back to the Victoria era with a copper mine, working farm, railway and museum,
The Eden Project is a recommended place to visit in Cornwall. It is made up of two biomes, one of which stimulates a rainforest environment and the other stimulates a Mediterranean climate. You can see Flora all shapes and size that wouldn't usually be found anywhere else in England. You can take elevated pathways that allow you to walk amongst the treetops and a waterfall that's made from rain water that's falls on the biome.
If you're looking for a trip to the seas, you can take a boat to St Michael's Mount, which is a rocky island off the coast of Cornwall. This place is ideal if you have an appreciation of gardens with a range of blossoms and herbs to see.
As you can tell, the UK offers a range of attraction that shouldn't be missed. There are opportunities to suit everyone, whether you looking to test your adrenaline or enjoy beautiful walks amongst the countryside.