Ways to make money you had probably never thought of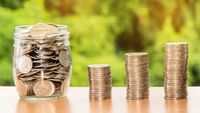 We are always on the hunt for some new way we can make a little cash on the side. Whether we are saving money for a holiday or wedding or we just want something extra to spend on the weekends, there are many ways we can make a little extra. Here are some of the ways you have probably never thought about.
Copywriting
From writing articles to editing, there is a plethora of ways you can use copywriting to your advantage. There are plenty of sites out there where you can sign up and start accepting jobs. It allows you to set your own schedule too. You could do a shift at your regular job and then spend a few hours picking up some extra copywriting work. Build up your portfolio and set a price per article. With the right combination, you might even be able to make the switch to freelance copywriting or editing full-time.
Combine Games with Income
If you love playing games online, there are many ways you can evolve your gaming into a viable source of income. Why not check out the games at the NetBet online casino? They have a fantastic range of games which you can explore, plus competitions to help push you even further and win even more. Whether you have a passion for poker or a hankering for slots, you should certainly be able to find something to suit you.
There are many other ways to earn from gaming. Take a look at Twitch and YouTube for examples of successful gaming channels. You can play some of the most popular games of the moment, or you can find a niche. There are plenty of channels dedicated to playing a single game series, such as The Sims. If you have a game which you love and you think you could offer interesting gameplay, think about making a gaming channel on one of these platforms.
Sell the Possessions You Don't Want
We have a tendency to gather possessions throughout our lives and we rarely have clear-outs. While minimalism isn't a lifestyle for everyone, you might be able to find a fair few things to sell; especially amongst your wardrobe. Have a look through your clothes. Are there things which don't fit? Are there items of clothing which aren't your style any more? If they are in good condition, you could sell them. Thanks to companies like eBay and Depop, it is easier than ever to sell unwanted clothes. If you have possessions you don't need, consider selling them on through one of these programs. Just make sure to check out some tips on how to make an attractive shop so you will be able to grab some customers for yourself.
These are just three ways you can make yourself a little extra money. It doesn't have to be time-consuming and it doesn't have to be difficult. Just take a look at some of the opportunities your life gives you and see if there is a chance for you to make a little money there.