How to hire an expert DBA to elevate your business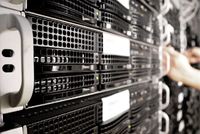 An experienced, qualified database administrator can bring a raft of benefits to bear on your business. However, making sure that you hire the right DBA for the job is clearly important, but could be tricky if you are unfamiliar with the ins and outs of what the role involves.
To clear things up, here is a quick rundown of the things you will need to keep in mind as you work through the recruitment process for your next DBA.
Look in the right places
Finding database specialists who are a good fit for your organisation will be much easier if you make sure that the role is advertised in places where talented individuals who are on the lookout for fresh challenges will be likely to encounter it.
For example, there are lots of general-purpose platforms for connecting employers with prospective employees, but if you are seeking IT experts than turning to a tech-specific service like CWJobs might be a better idea.
You also need to have an idea of what skills the ideal candidate should bring to the table, in which case reading coverage of database-related topics will let you work out how to formulate a listing that will click with suitable applicants.
Ask the right questions
Once you have advertised the opening on appropriate job sites, the next step will be to organise interviews for those who get in touch and meet the criteria you have set out.
There are several SQL server DBA interview questions which you need to make sure you ask so that you can determine whether would-be employees are worth inviting to join your team on a permanent basis. For example, you may want to scrutinise a candidate's understanding of the database backup options that are available and explain which strategy they would suggest based on your business' needs.
Another important line of questioning should focus on a candidate's ability to monitor and maintain the database for which they will be responsible, covering the troubleshooting of performance problems and the mitigation of the risks associated with downtime.
You may also wish to take into account not only the current requirements you have of your database, but any future changes and upgrades you might want to make. Ask candidates about whether or not they would be able to orchestrate a migration away from on-site hardware to a cloud-powered server solution, for instance.
In short your questions need to both allow candidates to demonstrate their skills while also giving them room to think creatively and respond to hypothetical problems with flare. This will help you to sort the wheat from the chaff, even if no one on the interview panel is a DBA expert in their own right.
Consider the culture of your company
A DBA may tick all of the boxes from the perspective of their past experience and their qualifications on paper, but unless they are also capable of gelling with the rest of your organisation, they may not be the best pick.
To avoid any hiccups of this nature, make sure that you also factor in a discussion of the culture of your business and the kinds of working scenarios that a DBA will need to deal with on a daily basis.
If teamwork is key, for example, then you need to check to see whether prospective administrators are well versed in participating in collaborative ecosystems, while also being able to boast interpersonal skills that will complement existing employees.
You may also need to offer a compelling package of salary and benefits to snag skilled DBAs, so do not forget to sell your business to candidates during the recruitment process.