Interested in Real Estate? 7 Steps to Becoming an Agent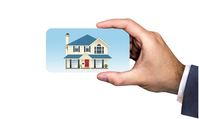 For ambitious, hard-working professionals, a career in real estate can be very rewarding. Good pay, versatility in what you do, opportunity to interact with people from all walks of life, plus being your own boss.
What's not to like?
If you've impeccable negotiation skills, passion for building relationships, good communication skills, and a general curiosity for the world of real estate, a career as a real estate agent might just be the perfect one for you.
However, this industry is notoriously tough for newbies. Industry experts estimate that 87% of all new agents fail within the first 5 years. If that doesn't scare you, keep reading. Here's our guide on how to become a real estate agent.
1. Understand Your State's Licensing Requirements
There is no such thing as a national real estate license.
Each state has different licensing requirements so understanding your state's unique requirements for licensing is critical. Some states may require a certain level of education while others will consider credit hours in real estate coursework. You can get this info on your state's real estate commission website.
2. Enroll in a Real Estate Pre-licensing Course
Make sure to select an ARELLO accredited institution that offers pre-licensing coursework that aligns with your state's requirements. You'll want to decide on your preferred mode of learning—online or classroom.
3. Complete the Required Coursework
Once you're enrolled in a pre-licensing school, you can start preparing yourself for the licensing exam. Note that the number of hours required for the coursework will vary by state.
Most states will require somewhere between 90 and 120 hours of real estate coursework. The classes will cover the fundamentals of real estate—with topics such as escrow procedures and ethics. Also, expect to take exams that will test your preparedness for the final exam.
4. Pass the Licensing Exam
Aspiring real estate agents must pass the licensing exam which generally consists of 60 to 100 questions. Not everyone passes the exam the first time but you can always do a retake. Different states have different rules regarding the number of times one can retake the exam.
5. Join a Real Estate Brokerage
Passing the real estate licensing exam doesn't grant you the license. You'll need to first work under the umbrella of a supervising broker who'll oversee all your transactions and ensure you've met all the required legal and ethical standards.
Once you've passed the exam and met all the brokerage requirements, you and your broker will complete the final paperwork with the state, and your license will be issued once the forms are duly filed and accepted.
6. Consider Real Estate coaching
As a freshly-licensed agent, your first hire should be a real estate coach. Real estate coaching is important because it helps new agents define goals while teaching them basic business skills. Fortunately, there are many coaching programs out there that can help to polish your skills.
You'll want a coach to mentor you, motivate you, and help you grow your business in an overcrowded marketplace. According to a 2014 Inman's report, 90% of agents said their businesses grew by 10% during the first year they worked with a coach.
7. Network and Build Relationships
Real estate is all about relationship building, and this can be achieved through networking. You'll want to build relationships with local vendors, attorneys, surveyors, builders, other agents, and lenders to refer clients to you.
Speaking of lenders, you should not just aim at building relationships with mortgage lenders for homebuyers, but also investment property lenders for investors. The success of your real estate business will largely depend on your ability to build relationships.