Marc Zaransky on the Importance of Social Distancing Screens in Public Transportation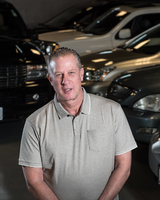 The COVID-19 pandemic has caused a lot of changes to public spaces from painted circles in parks to ensure proper distancing and arrows on the floor of stores to plexiglass in multiple different venues, including public transit. In regards to venturing out in public, the CDC strongly advises residents to "look for physical barriers, like plexiglass screens or modified layouts, that help you keep your distance from others."
Chicago's Marc Zaransky is actively promoting social distancing aids in his region to contain the spread of COVID-19. As an automotive consultant, Marc has been partnering with mass transit organizations to help them assist people seeking to abide by CDC recommendations.
COVID-19 Exposure Risk
According to the World Health Organization, the novel coronavirus does not (as yet) pose an airborne risk to people in public places. Yet, crowding several people in one place still presents a high chance of pandemic spread.
"According to current evidence," says WHO, "COVID-19 virus is primarily transmitted between people through respiratory droplets and contact routes." In dense metropolitan areas like Chicago, the challenge is finding ways to minimize the spread of germs through "respiratory droplets" and "contact routes."
Protection for Mass Transit Employees
Public bus drivers must risk exposure for the entirety of their work day. Since they sit right next to the door, they come into close contact with thousands of people in a weeks' time. As a result, they could easily contract with the novel coronavirus without the assistance of proper personal protective equipment (PPE).
Marc Zaransky has worked with engineers on a few different shield designs that offer public transportation employees an extra layer of protection. With more testing, designers are able to affix polycarbonate shields to standard, steel stanchion poles to the right of a driver.
These shields can open and close between stops. When passengers are loading onto the bus, the driver can move the shield to open the entryway and protect him/herself. After passengers are seated, the driver can return the shield to block the entryway. In each position, the shield secures with the help of a magnet.
Adjustable polycarbonate screens, combined with stationary shields protecting the driver's backside from respiratory droplets or physical contact from passengers, can significantly increase the driver's protection from the spread of COVID-19.
Protection for Mass Transit Passengers
Despite the risk of pandemic transmission, many people are still needing to go to work and shop for essential supplies. Maintaining their health and safety is another major concern for Marc Zaransky and his colleagues.
The main risk of respiratory droplets and physical contact between passengers exists from those passengers sitting behind or in front. Thankfully, most metropolitan areas have restricted one passenger per row in order to maintain social distancing.
When creating protective barriers above and behind headrests, Marc Zaransky's team of engineers have designed three options. The first option is a statically-mounted shield. These barriers are not adjustable and can be installed directly to the headrest. The disadvantage of the static shield is that it doesn't extend higher than a couple of feet from the headrest.
To reach higher, Marc's team developed a sliding barrier that has enough support from the bottom to safely remain in place several feet above the headrest. Passengers or employees can raise or lower these barriers, as necessary. For most public transportation bus scenarios, the sliding passenger shield works well.
That said, some mass transit organizations are preferring a roll up passenger shield. These are vinyl barriers that attach to the bus ceiling and cover the full length of the area above a passenger headrest. In product testing, the barrier did not impede the air conditioning across the bus. When the shields are unnecessary, passengers or employees can roll them up and secure them from the ceiling with Velcro ties.
Marc Zaransky's Final Considerations on the Spread of COVID-19
Marc's team made it known to public transportation agencies that driver and passenger shields should not replace other best practices that the CDC recommends during the ongoing pandemic. As much as is possible, passengers and employees should maintain six feet of distance (particularly when there is no barrier), wash their hands regularly, and not venture out if they feel unwell.
Additionally, municipalities that require passengers to wear masks should train employees on how to respond if a passenger attempts to violate city mandates. Some public transportation companies supply their busses with masks for passengers without them.
Marc Zaransky began his career in automotive consulting when he joined his Fathers vehicle leasing and finance company over 35 years ago. Since expanding the business to the largest of its kind in Illinois, Marc has branched into more welfare-specific automotive services. These services include designing handicap buses customized for the disabled and elderly.