Tips for Finding the Best Auto Loan Lenders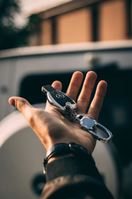 Whether you are simply in the market for an upgrade, or old reliable has finally let you down for the last time, shopping for a new car easily become a headache. Managing the finances, finding the time to browse, ensuring that you are getting the best deal possible and – if you're up to it – negotiating with the dealer all pose their own problems, and can lead you to settling on a car you're not totally happy with.
Luckily, there are plenty of steps you can take to ensure that you are going into the process with the right knowledge to find a good deal. Auto loans offer a fantastic resource for many car buyers. New or used – dream convertible or family run around – a car is a significant purchase, and making an upfront payment is an expense that very few can feel comfortable with. Breaking the cost down over months or years, rather than scraping it together all at once, is a great trick for managing your finances properly.
Finding the best auto loan lenders is much easier if you start with the right information.
Give Yourself Time
Purchasing a car is not something you want to rush into, even if you think you have found a good deal. Every offer you see should be compared and, ideally, negotiated to ensure you are not landing yourself with a loan that will prove difficult to manage. Don't limit yourself to just one lender; they will typically give you thirty days before you need to come back with a decision on any loan offer, and while comparing quotes from multiple lenders take a little more time, it's the only way to make sure that you are getting the best deal possible.
Get Yourself Up to Date with the Best Rates
When you're comparing quotes from lenders, then the best knowledge you can be armed with is an up to date understanding of the best auto finance rates. Unless you are working within the auto financing industry, chances are that you won't be heading into the process of buying a new car with a full understanding of the lowest APR available – or the APR you should expect for your credit score.
Getting your facts straight on these rates is the best way to make sure that you are accurately comparing any quotes you receive from lenders.
Be Aware of Your Credit Profile
Lenders place a lot of emphasis on credit scores, as they offer significant insight into your history of loan repayments and credit utilization. For those with a high score, this is merely a way of simplifying the process by providing an indicator of their ability to repay creditors. For others, a low or insufficient credit score can feel like a massive burden and make it difficult to secure enough money to buy a reliable car.
Fortunately, there are some excellent lenders who will offer a wide range of loans to cater to different credit histories, such as Carvana and Capital One. You should expect to see a higher APR, and may need to take some time to tweak the loan terms in order to find a more affordable rate, but poor credit does not disqualify you from securing an auto loan lender.
Begin with a Realistic Budget
Even a loan that looks great on the surface will turn out to be a bad loan if the repayment terms turn out to be too much for you to handle. It is a situation you want to avoid at all costs, which is why getting real about your finances, and setting a manageable budget for your loan before you go out looking for your dream car is essential.
Many lenders impose a minimum loan amount, and this can vary significantly. Consumer Credit Union and My Auto Loan, for instance, both offer low thresholds, with minimum loan rates starting at $250 and $800, respectively. Other lenders, such as Lending Tree, Open Road and Spring Board, start considerably higher. This diversity in loan rates is why auto finance is a valuable option for many people.
Remember that you also need to factor in the usual running costs of owning a car. Insurance, services, fuel, and registration fees all add up in the long- and short-term.
Finding the best auto loan lender that best suits your unique financial situation is incredibly important. Not only will taking the time to compare, get real about your ability to repay, and research the best rates ensure that you are able to feel comfortable about your finances, but it will help to ensure that you are always able to manage the payments, which will safeguard your credit score and make the process of applying for future loans much simpler.