Smart solutions that will help you finance your new ride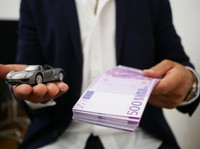 Interested in getting a new car but you cannot afford it in the meantime? Actually, there are solutions to that. If you are having that kind of problem as well, you will be able to know the answer to your troubles once you continue to read on. In this article, you will know about three smart solutions that will help you finance your new ride.
3 Smart Solutions to Finance Your New Vehicle
Purchasing a vehicle is not an easy choice. There are several options available, ranging from outright purchase to financing. You must also remember operating costs. In reality, after your house, it's likely to be the second most expensive item you'll purchase.
As a consequence, it's vital that you choose the right method for buying a car for you. Here is how to proceed to finance your new vehicle.
1. Apply for a Car Loan
You must first consider applying for a car loan. A car loan is an agreement between you and a lender in which the lender agrees to lend you money to purchase a new car.
And, you would have to plan to repay the loan over the months. In most cases, you will have to pay interest on the loan balance per month unless you get a zero percent financing package. As you can see, the loan documents will state the interest rate. You may also be charged a loan fee by certain lenders. Bear in mind that applying for car loans will take some time, as you will have to give the lending institution your personal details. In addition, you will be asked a lot of questions about your finances and job background as you fill out your loan applications.
To prevent problems down the road, it is important that your answers and details are correct and complete. Not only can supplying false or inaccurate details result in your loan application being denied, but it can also lead to the lender placing your loan in default and demanding full payment.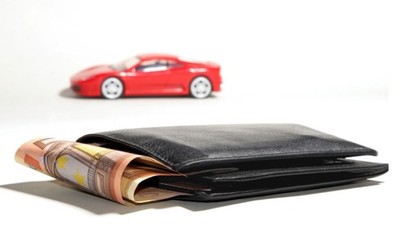 2. Hire Purchase (HP)
Hire purchase or also known as HP is a form of car financing. Hire purchase refers to a method of financing a car in which the loan is held against the vehicle. You rent your car after paying a small deposit and have the option to purchase it at the end of the term. You'll need to put down a 10% deposit and then make fixed monthly payments for a set period of time.
This indicates you do not own it until you have made the final payment. Hire purchase agreements are normally negotiated by the car dealer, making them simple to set up and competitive for new vehicles. The car dealer arranges to hire purchases, but some brokers also provide this service.
3. Dealer-Arranged Financing
Dealer-arranged lending functions in the same way as bank financing, with the exception that the dealer does the paperwork for you. After you have decided on a car, the dealer will ask you to complete a credit application, which will be sent to many lenders.
This enables you to compare rates and terms to determine which choice is better for you. However, in some situations, a dealer will settle a higher interest rate with you than the lender will pay and keep the difference as credit for processing the financing. To put it another way, you would not be having all of the details you need to make the best decision possible.
You can pick from any of these 3 smart solutions so that you will be able to drive anywhere in no time. Remember to choose the option that costs the least for you. However, make sure that the car you choose as well is of good quality so that everything you are doing for it once you start reaching it out is worth it.