What does "underinsured" mean?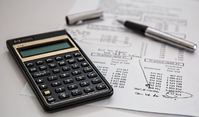 If you operate a motor vehicle in the state of Missouri, you are required to have auto insurance. If you drive without insurance, you could receive a citation if you're stopped by the police. If you're in an accident, you could face license suspension and you may have to pay out of pocket for the other driver's damages. But just because you carry the state's minimum required insurance coverage doesn't mean that you have adequate insurance. Most drivers would prefer not to drive with Missouri's minimum required insurance. We'll go int why in the following sections.
The State of Missouri Minimum Insurance Requirements
In order to operate a car on the Missouri roadways, you must have the following:
- $25,000/$50,000 Bodily Injury (BI) – This covers injuries to a person in another car, a pedestrian, or a passenger in your car if they are not a member of your household. The minimum coverage is $25,000 per person and $50,000 per accident.
- $25,000 Property Damage (PD) – This covers damage to another person's or business' property. This covers vehicles, signs, buildings, etc. The limit of $20,000 is per accident.
- $25,000/$50,000 Uninsured Motorist Coverage – This covers you in the event that you are struck by a motorist who is not carrying coverage in violation of the law. The minimum is $25,000 per person and $50,000 per accident.
While these amounts are often adequate to cover minor accidents, even a single injury can result in damages that exceed these limits. Additionally, these protections are for other individuals involved in an accident. They do not reimburse the vehicle owner. That's why drivers who only purchase the minimum insurance are considered uninsured.
Purchasing Adequate Coverage
Most people want to be made whole after an accident, even if it's their fault. If you own a car that's financed through the bank, your creditors want to at least make sure that the collateral on their loan (the car) is covered by your insurance. That's why lending companies force borrowers to purchase collision insurance to cover the repair or replacement of the vehicle. If you get in a car accident and you have collision insurance, the insurance company will pay for the repairs on your car, regardless of fault.
Personal Injury Protection (PIP)
Personal injury protection covers physical injuries to your person in the event of an accident, regardless of fault. While many drivers have healthcare coverage, personal injury protection offers enhanced benefits with no deductible, at a much lower cost than a comprehensive health plan. If you've been injured in an accident, you could be facing hospitalization, surgery, doctor appointments, lost wages, and pain and suffering. Some of these expenses would not be covered under a healthcare policy, but with additional PIP, you have a much better chance of making a full and fair recovery.
Personal Injury Recovery
Being injured in car accidents usually means a long and slow recovery for the victim. Having adequate insurance as opposed to minimal insurance can go a long way to helping with medical expenses and other finances. Most reputable insurance companies can provide you with guidelines based upon your budget, wealth, and comfort level. Contact your agent and ask if you have full coverage.