Selecting Enterprise Resource Planning software for your organization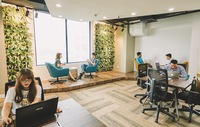 Companies often purchase enterprise resource planning (ERP) software to bring their data sources and business processes into one system. This centralized database provides access to a single location for any information the staff requires as workers go about their day. The top ERP systems offer functions to enhance this database and improve efficiency and productivity. What should one look for when purchasing an ERP program, and what are some top programs available today? Read the following and review the List of Top ERP Systems to see if one is right for your organization.
The Benefits of ERP Software
First, business owners must know the benefits associated with using ERP software. The program automates business processes while integrating them. Workers then turn their focus to tasks only they can complete. In addition, the program allows for integration across the organization, so all workers remain on the same page, regardless of which department they work in.
The program revolutionizes operations and enhances capabilities. As a result, businesses find they simplify tracking and planning while obtaining accurate reports. Making decisions in real-time becomes a much easier task. Transparency increases across the organization and data security becomes less of a chore.
Key Features to Look for When Choosing ERP Software
Certain features appear in most ERP software programs. Financing and accounting modules are common along with those focused on business intelligence and data analytics. Look for a program with manufacturing and production management modules and those dedicated to customer relationship management. Sales and marketing need inclusion in the program for complete integration across the organization, along with supply chain management.
Additional modules to look for when making this important decision include human resource functions and inventory and purchasing. Both serve as important components in businesses and therefore need consideration. Finally, look for modules that focus on project management as well as inventory and purchasing. These modules benefit your business in ways you won't fully realize until the software is implemented.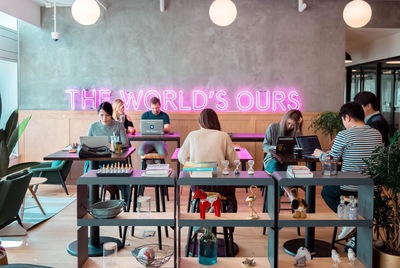 Choosing ERP Software
Companies must take time to research different options before making a purchase when it comes to ERP software. Every business must determine the needs of their employees to understand what they require in the software. One way to do this would be to speak to employees from each department to get their opinion regarding the program. When doing so, ask them to prioritize their needs. If the organization must reduce the scope of the program, this information becomes of significant benefit in narrowing the choices.
Pricing
Companies must operate within budgets if they wish to keep their doors open. Estimating the price of an ERP becomes a challenge many businesses struggle with. The cost of the program depends on multiple factors, including the number of users, the system needed, whether the program is cloud-based or housed on the premises, and more. When companies need a large, complex ERP program, they should negotiate with the provider to get the features they need at a price they can afford.
Which Companies Benefit from an ERP?
Most businesses find the purchase of an ERP helps to advance their organization. Manufacturers use this program, as do mining companies, retailers, and universities. Even the small to midsize business will benefit from purchasing a program of this type, with cloud-based solutions being ideal for their needs in most cases. Which programs should a company consider as they move forward with the process?
NetSuite
NetSuite offers a cloud-based ERP program scalable to meet the needs of the business. Extended functionality allows for improved data visibility and collaboration across departments. The program comes with more than a dozen modules, along with thousands of features. Many features work across a range of industries, while others are specific to a certain sector. Modules found in the program include manufacturing, finance, project service resource management, and marketing automation.
Users love the scalability of the program and the customization options. When work volume increases, add more capacity. In addition, businesses find they can manage all data sources using one central database and handle related business processes simultaneously. This allows for greater data visibility across all departments within the organization and improved analytics that allow for actionable insights. It streamlines processes to free employees for other tasks only they can do.
IFS Applications
Developers used open, component-based technology to create the IFS Applications ERP software. Doing so allows for extended functionality of the program and enterprise resource planning. As a result of this boost in functionality, customer relationship management, product life cycle management, and corporate performance management capabilities improve along with many others. The service-oriented architecture of the program facilitates collaboration among customers, suppliers, partners, and the business. This program benefits midsize and large organizations, and it supports the entire life cycle of products. Companies find this streamlines their processes. Any organization in need of TEC certification for online evaluation of discrete or process manufacturing ERP solutions should look into this product.
With the use of this program, companies find they maximize the agility of their organization. They do so by rapidly benefiting from emerging technology and a market landscape that is constantly changing. This software offers functionality for service management, enterprise project management, and enterprise resource management, making it ideal for a range of industries, even those in demanding settings that combine elements such as manufacturing and asset management.
SAP S/4HANA
The digital economy continues to grow, and businesses need an ERP solution that keeps up with these changes. SAP S/4HANA is that solution. The program makes use of SAP HANA, the company's advanced in-memory platform, and users find they can personalize their experience with the help of SAP Fiori. Companies appreciate being able to choose between on-premise deployment, a public or private cloud-based solution, or a hybrid environment, depending on their unique needs. This system comes with AI, advanced analytics, and machine learning to transform business processes with the help of intelligent automation. Companies across a wide range of industries benefit from investing in this software.
With this program companies find they reduce their data footprint by 50 percent and get reports 100 times faster. The streamlined data display serves as only one of many ways the program gives the user a competitive edge and better workflows. Thanks to the flexible deployment options, businesses find they can implement the software faster to see the benefits in a shorter period.
Xperia Executiv Solution Series
Companies turn to an ERP program to make their operations run smoother. The Xperia Executiv Solution Series goes above and beyond in helping users achieve this goal. They examined the most pressing issues impacting companies today and came up with a flexible, targeted approach to address these challenges. The company spent years developing products to meet the needs of its customers. The result is a comprehensive base of functionalities that allow workers to provide clients with exceptional value while enabling them to optimize their operations without witnessing a loss in profitability.
When a client purchases this software, Xperia determines which functionalities they need to address the biggest problems the company faces. When doing so, it also examines their technical needs to ensure they overlook no area. The company even extends the capabilities of the solution to ensure the company gets the greatest value using web technology.
The extensive suite of applications offered by Xperia ensures a business runs seamlessly. Clients benefit from customer service applications, like inventory allocation, invoicing, credits, and order entry. Importers and domestic manufacturers benefit from the full application production suite, as it includes component inventory, planning capabilities, tracking, and container creation. These systems fully integrate with the financials, so clients get information about accounts payable and receivable, general ledger, and more. They create automatic feeds, and clients receive features such as business-to-business applications and e-mail spooled file capabilities.
SYSPRO
Phil Duff founded SYSPRO, a privately held company, in 1978, and the company has taken off since then. Today, it serves as a leader in the midsize enterprise sector, and it's easy to see why. Its enterprise resource planning software offers the manufacturing and distribution sectors the solution they were seeking. By focusing on these two sectors, SYSPRO ensures the program meets the specific needs of its clients. The company claims its program simplifies complexity while bringing value to users with the help of innovative technology and comprehensive features.
In addition to working with midsize enterprises, SYSPRO offers solutions for smaller businesses, recognizing they need quality ERP software to succeed and grow. It encourages customer feedback and changes its products to meet the ever-changing needs of clients. The fact that the company is privately held allows the developers to make these changes without requesting input from shareholders.
Duff's formula appears to be working, as SYSPRO ERP software and services are regularly nominated and honored with awards from prominent industry publications and groups. This includes PC Magazine, which recognized the company with an Editor's Choice award, and Frost & Sullivan, which gave SYSPRO a nod. Furthermore, review the list put out by Capterra which covers the most popular ERP solutions. SYSPRO consistently lands in the top 20.
These serve as some of the many choices available today. Do your research. Companies that do so find they advance their organization while improving their customer service. As a result, everyone wins.