The Luxe Gift Guide Anyone Can Afford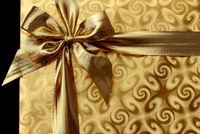 It's often said that it's the thought of a gift that counts, not how much was spent. But you can still give someone a lavish gift without breaking the bank! It's a matter of perception. Sure, diamonds are luxurious, but so are luxury day spa retreats. Both would make for luxurious gifts, with significant price differences!
So for this Christmas season, if you're on a budget but still want to spoil someone special, don't think you're out of luck just yet. We've put together a small roundup of luxurious gifts within anyone's reasonable budget, so you can feel like you're treating your King or Queen without making the castle destitute.
A Bouquet of Fresh Exotic Flora
Flower bouquets are often a relatively inexpensive gift, and a dozen roses can be picked up for $12 at many corner stores. But it's pretty obvious where they came from, isn't it?
To be considered luxurious, a flower bouquet should be arranged from fresh, vibrant flowers with attention to detail and garnishment. But arranging your own bouquet can be a daunting task, so it's best to reach out from the Bouqs and see the difference in an expertly arranged flower bouquet, compared to a bundle of roses grabbed from the supermarket.
Chanel La Creme Main Hand Cream
What better gift to give someone to make them feel luxurious, than beauty and skin products? This isn't just for women either, as men who work outdoors during the winter will also appreciate how effectively this hand cream nourishes roughened hands.
Chanel is a luxury brand name known for its high quality expensive handbags. So this hand cream may cost a little more than your average supermarket brand, but you'll likely only use a little at a time as a little goes a long way with their formula.
Diptyque Baies Candle
Scented candles can really enhance the atmosphere of a room, and a high-quality scented candle will neither overpower or underwhelm, but pleasantly and gently linger in the air.
This French berry scented candle is not only tastefully packaged, but it also makes you feel as if you have entered the lobby of some exotic hotel! No wonder this one is so popular on Instagram. And it is only $36 at the online Nordstrom store.
SK-11 Face Mask
Winter can cause all kinds of skin problems, such as peeling and flaking. The SK-11 face mask does a wonderful job of nourishing and rejuvenating your face, keeping it healthy and soft.
SK-11 products are made in Japan, which is the world's leading country for skin care products. Japan has gained a reputation as the top exporter of beauty products for their highly effective formulas, and affordable prices even while catering to premium sensibilities.
Tiffany & Co. Ball Earrings
Tiffany & Co.'s beautiful ball earrings look simply extravagant, while remaining classy enough for any casual or formal appearance. They pair excellently with an evening gown just as much as a dress suit, and that kind of luxurious versatility is hard to find in the earrings section.
For just $165, they may not be diamonds, but the wearer may certainly feel like one.
Le Creuset 5-piece utensil set
For someone who loves cooking, it's easy to break the bank on top-of-the-line cooking utensils. Fortunately, Le Creuset offers this 5-piece utensil set, which is incredibly durable and will last a long time, at a reasonable price.
Made from silicone with heat resistance up to 500F, the utensils also come in a lovely stoneware, available in a variety of color finishes.
Louis Vuitton: The book of Modern Luxury
A very cool addition to your loved one's coffee table. It elucidates the history of the affluent bag company – Louis Vuitton. The author of the book is none other than the former director of communications for Louis Vuitton.