What to look for in a debt collection company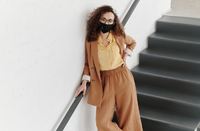 When you have bad debt hanging in your books, getting your money back fast is a priority. While many national debt collection companies boast impressive recovery rates, speed isn't the only factor when choosing a debt specialist.
Debt recovery is a complicated process that requires a more nuanced approach than a smash-and-grab technique. Nuance helps you get the money you're owed without looking like the bad guy, letting your cash flow without ruining relationships with your customers or tarnishing your reputation.
So how can you tell if you have a debt collection company that cares about the aftermath of their recovery process as much as their success at getting what you're owed? Here are three things to look for in a debt recovery company.
1. Adherence to the Laws
It may be your hard-earned money hanging in the balance, but the laws protect consumer rights just as much as they do yours. Local, statewide, and federal debt collection legislation regulates how debt collection companies may approach your overdue accounts.
Failure to do so could get your business into hot water.
That's why it's crucial you find a company that respects the laws, now more than ever. As federal guidelines adapt to the ongoing pandemic, your debt recovery specialist needs to keep up with the latest addendums.
2. Respect for Your Customers
While some bad apples will purposefully skip out on a bill, most overdue accounts are accidents. Someone might overlook a due date, or they're struggling to make ends meet since the beginning of the pandemic.
Empathy should be at the foundation of every debt recovery approach. The best debt collection agencies hone a professional, ethical, and respectful approach that preserves the dignity of your customers.
Not only will this reflect well on you as a business, but it's also a more successful way to recover debt. Debt collectors who undermine the law and use aggressive tactics rarely boast the same results.
More still, a compassionate approach is another way to retain customers. A customer who was treated well during a rough patch will remember what you've done.
3. Ask How They Handle Tough Debt
A firm yet polite approach will work like a charm in most cases where the debt accrues by accident. The same goes for situations when your customer falls on hard times and struggles to repay what they owe. These people want to strike debt from their record, so they'll cooperate with your debt agency to figure out a plan that works for all parties involved.
Nevertheless, you may have a stubborn account that needs a little extra convincing. If so, you need to know how your debt collection agency intends to recover your money.
The best national debt collection companies should have extra tools at their disposal to change even the most stubborn minds. These tools may allow them to report to credit agencies, skip trace hard-to-find debtors, and take people to court.
Bottom Line
While speed is important, many other factors play a part in your debt recovery process. If you have bad debt, do your cash flow a favor. Take the time to compare your options. It's the only way you can find the best team for your needs.
When you do, use this rubric. It's here as your checklist for all the things you want in a debt collection agency.